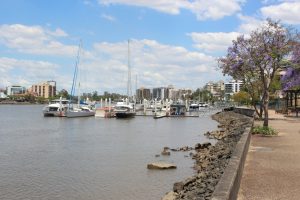 If you're planning to visit Brisbane for a family holiday, consider Bridgewater Terraces apartments for your accommodation – know to offer some of the best Kangaroo Point accommodation, available, Bridgewater Terraces offers a great location and fantastic value for money, starting at just $140 per night.
Our previous guests love our apartments not only because they are spacious and luxurious but also because they are affordable and very close to Brisbane CBD. The city is just a mere 7 minute City Ferry ride from Holman Street Ferry Terminal which is just 400mts from your apartment.
Location and affordable rates aren't the only things that make us a popular Kangaroo Point accommodation. As we are committed in making every traveller's holiday memorable, we ensure that our apartments offer convenience, safety, and luxury. Each apartment is fully self-contained offering all the facilities to make your stay comfortable. Our amenities include outdoor pool, spa, and a new gymnasium.
Choosing to stay with us also means you'll be close to several restaurants where you can wine and dine and relax and the end of a long day of sightseeing. The apartments are within the easy reach of St. John's Cathedral, the Crafts Market, and the world famous Eagle Street Pier that offers world class dining experience.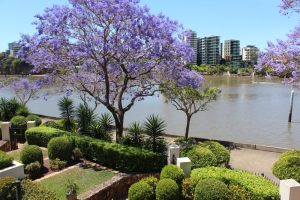 Convinced that Bridgewater is the best Kangaroo Point accommodation? Well, you'll also be happy to know that we offer guests with stunning views from their balcony. Depending on the apartment that you book, you'll either have river view of the Brisbane River or garden view of our tropical gardens, which will surely add to your holiday experience.
Whether you're travelling with your spouse or with the whole family, rest assured that we have the perfect apartment for you. Book now at Bridgewater Terraces and you'll surely understand why we offer some of the best accommodation in Kangaroo Point.
Related Topics