Without a doubt, Brisbane is one of the most beautiful cities in the world, and if you are planning to spend your holiday here, one thing is certain – you'll have a blast. There are many things which make Brisbane such an attractive destination, including famous landmarks, impressive architecture, a rich cultural offering, engaging street food scene, cafes, restaurants, many green areas and parks, and more. It's never boring, that's for sure. While we welcome you to our beautiful city, there certainly are better times than others to visit.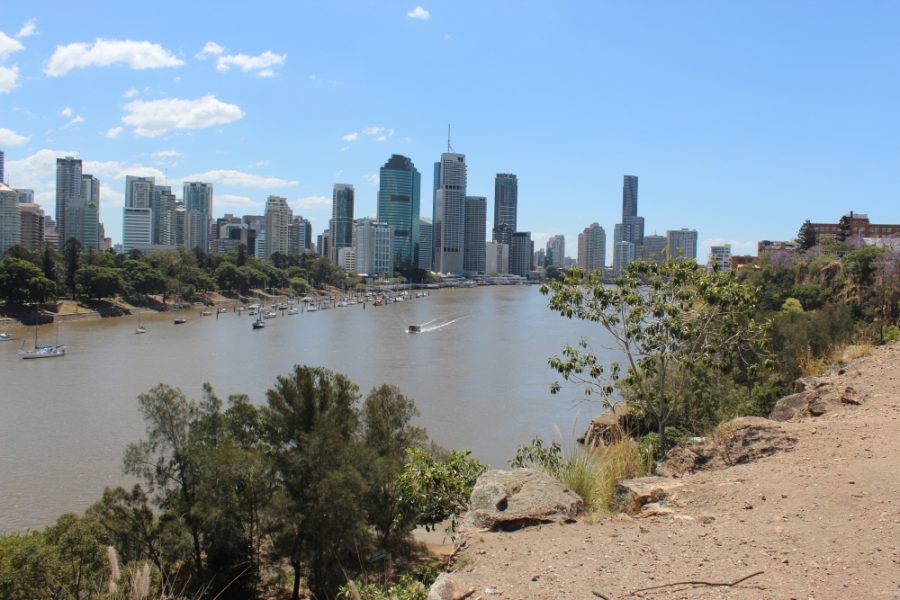 In this article I will give you some pointers to help you save money on your Brisbane accommodation by letting you know the best time of year to book—here we go.
A recent article by new.com.au suggested that if you are planning to visit Brisbane, January is the cheapest month to book Brisbane accommodation. While this is the off-season, you'll still enjoy perfect sunny weather, as it is summer-time in January. There are many great things you can expect if you book your accommodation in Brisbane at this time of the year. Moreover, there are many exciting events you should check out, including:
Brisbane International Tennis Tournament – if you love tennis, as I am sure you do, this is your chance to watch tennis stars such as; Roger Federer, Milos Raonic, Ana Ivanovic, Maria Sharapova, Serena Williams and others, opening up the new tennis season. It is always fun watching them play after the break. The tournament lasts for ten days, and between the exciting matches, you can stretch your legs, grab a bite or a drink.
Australia Day, Brisbane Celebrations – Each year, on January 26th, the country celebrates Australia Day. When it comes to Brisbane, there are always many celebrations, Citizenship Ceremonies, picnics and many other exciting happenings.
Chinese New Year Celebrations – you'll enjoy the celebration for sure, because there will be many events, delicious food, and you will feel the party atmosphere all around the city. It will be fun and unforgettable.
Other Months of the year..
If money isn't an issue and you'd rather book Brisbane accommodation when it is convenient to you rather than in the off-season, you can expect the following:
In case you choose to visit Brisbane in late autumn, winter or spring, you will have an enjoyable time, because as always, there are many events you can check out. The weather is nice, so you will have a splendid time walking around the city, checking out its landmarks and impressive architecture, and you will love all the green areas and parks. You will spend most of your time wearing your summer clothes, but bring a light jacket, because you may need it in the evening. If you love sunny days, you will love Brisbane, but you need to be properly protected from the sun, or you may get sun burnt.
June until November is a popular time to visit the city as there are many exciting festivals, such as the River Festival, Brisbane Fine Wine Festival, Brisbane Festival, Queensland Music Festival, Valley Fiesta, and others, so finding affordable Brisbane accommodation in these months can be a little more difficult to come by. For affordable accommodation all year round, know you can always book with us here at Bridgewater Terraces.
For those who would like to see beautiful Jacaranda Trees, the best time for that incredible experience is September or October, because at that time of the year, the trees are in full bloom.
If you live in a colder climate and you're idea of a holiday is to soak up the sun, then you'll want to plan to book your Brisbane accommodation in the period from December to February. You will love the city and all it has to offer, but be prepared for humidity, rain and thunderstorms. The hottest time of the year is the period from November until March, where protection from the sun is a must.
Conclusion
You will have a wonderful time visiting Brisbane, because there are many things to see and do. When it comes to Brisbane accommodations, January is the cheapest month to stay, and there are many incredible events at that time of the year, including the Brisbane International Tennis Tournament, Australia Day Brisbane Celebrations, Chinese New Year Celebrations and more. If money is not an issue, choose to visit any time, there's never a dull moment and you're guaranteed an enjoyable stay regardless of when you visit.
No matter when you are planning to visit Brisbane, give us, Bridgewater Terraces, a call and book your accommodation. Holiday accommodation starts at just $155 per night for a one bedroom apartment.
Related Topics