Are you looking for a holiday destination you can enjoy while sticking to a budget? All you need is cheap accommodation in Brisbane and a creative itinerary.
These days, more and more tourists have been choosing Brisbane as their holiday destination, making it a favorite among domestic and international visitors alike, and there are a number of reasons why.
Firstly, here in Brisbane, there is a vast array of cultural landmarks and attractions that serve as great backdrops for tourists' holiday photos, as well as parks and outdoor recreations to refresh a tired soul. Secondly, the city's strategic location makes it a good starting point for several day trip itineraries. To top it all off, food and shopping options can be found in abundance. It's no wonder the city was named by the Lonely Planet as the hippest city in Australia. Unfortunately, not everyone can afford a typical Brisbane holiday, especially those who are traveling as a family or in large groups.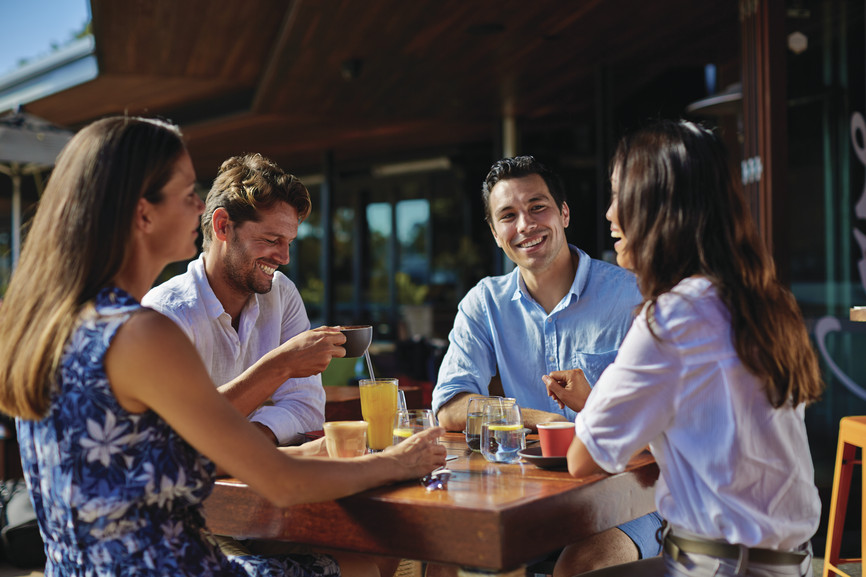 The good news is, having a limit to your budget should not prevent you from enjoying your Brisbane holiday. In fact, the city is especially popular among penny-wise travelers looking to make the most out of their buck.
In this article, I will explain how you can in fact have a thrifty holiday by giving you tips on finding cheap accommodation in Brisbane and some itinerary suggestions that will let you enjoy the city for next to nothing.
Tips on Finding Cheap Accommodation in Brisbane
As an accommodation manager, I know from personal experience that one of the main elements that take up a huge chunk of your holiday budget is accommodation. Thankfully, it's easy to find more frugal options if you are willing to look beyond the usual thoroughfare. While hotels charge up to $300 on a nightly basis, you can pay the same or even less for a 2 week stay if you choose a holiday apartment instead.
So for your upcoming holiday, I suggest you consider booking cheap accommodation in Brisbane, right here at Bridgewater Terraces, where our 1 bedroom, 2 bedroom, and 3 bedroom self-contained apartments are ready to welcome you and your family and friends from as low as $145 per night.
Since we're located just 1 km from the CBD, you'll also be in close proximity to many attractions in the city, making it easier to have a good time while sticking to your budget.
Four Great Ways to Enjoy A Cheap Brisbane Holiday
1. See the sights on board the CityCat ferry.
A perfect afternoon activity, boarding the CityCat's "city hopper" ferry will allow you to see more of the region without spending a single penny. This free city-hopping service takes passengers every 30 minutes, following a scenic route from Sydney Street all the way to North Quay, and is available every day.
If you choose our cheap accommodation in Brisbane here at Bridgewater Terraces, the CityCat will be a mere 500 metres away at Holman Street – services run upstream at 6.15am, 6.45am, 7.15am and 11.45pm daily, while downstream services run at 6.42am, 7.12am, 7.42am and 12.12am.
2. Spend a day in South Bank.
Hailed as the famous backyard of all of Brisbane, South Bank is one of the city's activities and entertainment hubs. Here you can enjoy some music, sip some wine and enjoy some delicacies at River Quay, take a leisurely dip at Streets Beach, watch the sun set over the city's skyline, or even take dance classes.
The whole 2-km parkland is free for all, no matter how long you stay, and is just a 15-minute ride from our spacious Bridgewater Terraces apartments if you take the CityCat.
3. Explore the Gallery of Modern Art.
As a major city in Queensland, Australian culture is very rich here in Brisbane. And the best place that will acquaint you with the city's rich culture is what locals simply call GOMA, or the Gallery of Modern Art, which is just a short drive away from the cheap accommodation in Brisbane that we offer. Brimming with up to 16,000 masterpieces, GOMA's collection is one of the most exciting in Australia. In fact, even admiring its innovative architecture is an experience in itself.
The GOMA is also an excellent attraction for families with kids, who will surely enjoy and learn a lot from the children's art centre.
Entrance to the museum and the children's art centre is free-of-charge. If you wish to see some of their special exhibitions, that's the only time you'll need to shell out some cash.
4. Join a free walking tour.
A group of volunteers – they call themselves the Brisbane Greeters – are willing to take you around the lively city of Brisbane for free. This is the best way to get to know Brisbane on a more intimate level, with the locals themselves sharing all that you need to know about the city.
When booking a Greeter, you can choose whether to go on a pre-designed tour, where the guides will give you a diverse view of the city, or to choose a tour that matches your personal interests or areas of choice. Each tour takes 2-4 hours and is available every day; just make sure to book 3-7 days ahead of time.
Since you'll be meeting your Greeter just outside the King George Square entrance of the City Hall, you'll be just 8-15 minutes away if you book cheap accommodation in Brisbane with us, here at Bridgewater Terraces.
Conclusion
Tourism is a major industry in Brisbane, which this year welcomed up to 5.5% more visitors than it did last year. People flock here for a diverse range of purposes, from business trips to leisurely travels. Thankfully, there is also cheap accommodation option in Brisbane as well as attractions and activities that cost practically nothing.
So if you want to stretch your travel budget as far as it could go without compromising your comfort and experience, contact us today and reserve one of our affordable apartments for your Brisbane holiday.
Related Topics