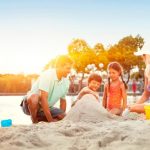 When the financial crisis hit countries across the world, people started to cut back on expenses. Although some continued to travel to Brisbane, most of them saved money by not booking overnight accommodation in Brisbane hotels yet rather, they took day trips, spending the whole day in the city and returning home at the end of the day. Now, it seems that this trend is changing.
Considering the improving economy, more and more tourists who visit Brisbane decide to spend the night. For this reason, overnight accommodation and Brisbane hotel bookings have skyrocketed.
According to a report released by Travel Queensland, there were 5,043,000 domestic visitors who checked out Brisbane from September 2012 to September 2013. This represent 3.1% increase compared to the same data gathered the previous year. 1,444,000 of these people were here on business while 2,132,000 were visiting friends and family members. The remaining (1,120,000) were here for business.
While overnight visitors have increased, domestic day trip visitors have fallen by 14.2% to 11,613,000. This number proves that although previous statistics suggested that thousands of Australian opted for more economic travel experience, more and more visitors are now choosing to stay at least one night in the region, primarily in Brisbane Hotels. In my opinion, to really experience Brisbane you'll want to plan to stay in Brisbane longer than a couple of days. Exploring its numerous museums, natural sceneries, and impressive dining and shopping districts will definitely take at least 5-7 days.
Checking in? Tips when finding the best Brisbane hotel
Brisbane, being one of the most famous tourist destinations in Australia, is home to several types of accommodation. You'll find you have the option of booking Brisbane hotels, luxurious apartments, holiday homes, etc. Below are some tips to help you find the one that will best suit you.
Location – When planning to spend your holiday in Brisbane, it is important that you list down all the activities and attractions that you would like to see. Also be sure to choose a Brisbane hotel that is very close to these locations so you will save not just time but also money on transportation.
---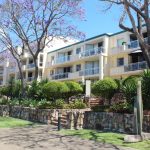 If you're not too fussed about being a little distance from the CBD if you know if means saving hundreds on your accommodation, then I'd definitely recommend you consider us here at Bridgewater Terraces
We're just a 7 minute ferry ride (or 1km drive) from Brisbane CBD and offer tranquil apartment accommodation from just $140 per night.
---
Amenities – Every tourist have particular preference when it comes to accommodation. While others are happy with no-frills hotels or cheap holiday homes that offer nothing but a bed, others are looking for great amenities like swimming pool, manicured garden, gymnasium, WiFi access, etc. List down all your non-negotiable and you'll find it easier to find the best Brisbane accommodation for you.
Budget – of course, you must seriously consider the rates without sacrificing comfort. Although most Brisbane hotels can charge hundreds per night, there are accommodation providers that offer great amenities that will not burn a hole in your pocket – granted these might not be in the heart of the CBD or have a lower star rating. The key here is doing research and comparing rates before booking.
Bridgewater Terraces offers luxurious yet affordable serviced apartments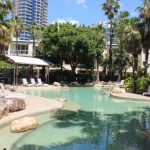 If you're looking for a Brisbane accommodation that is spacious, stylish, and close to Brisbane CBD, your best options are the serviced apartments that we offer here at Bridgewater Terraces. Our Kangaroo Point apartments are a great alternative to expensive Brisbane hotel accommodation and are ideal for couples, families, and even businessmen. For questions or for bookings, please call us at +61 7 3435 5216 or simply provide your details through this form and we'll get back to you ASAP.
Related Topics