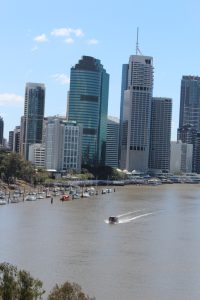 Brisbane is one of the top choices of travellers who want to relax and unwind when in Queensland. This is because the city offers a relaxing atmosphere, great attractions, natural beauty, amazing food, and friendly people. If you're visiting Brisbane and plan to stay for a short period of time, you need to secure short-term accommodation before you arrive.
Can't afford to blow thousands of dollars on accommodation? Then, you've got nothing to worry about. There's plenty of cheap short-term accommodation in Brisbane. The key is knowing how to find it. The first thing that you need to know is that you'll have a better chance of finding cheap accommodation outside Brisbane's CBD. You'll also most likely to get cheaper rates if you book apartment accommodation instead of regular hotels.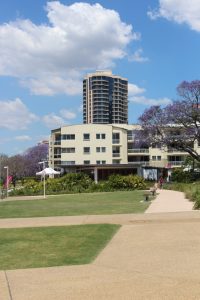 Bridgewater Terraces offer cheap short-term apartment accommodation at Kangaroo Point; just 1 km from Brisbane CBD. Our spacious apartments are designed for sharing so we can help individual guest save money. For example, you can take advantage of our 3-bedroom apartment for just $200/night. This can accommodate 7 people. If you're travelling with other 6 individuals, you'll end up paying just $30 per night. There are also one-bedroom and two-bedroom apartments that you may want to consider depending on your preference and needs. Rates start at $140 per night (4 night stay, or $170 per night for a 3 night stay), perfect for short-term Brisbane accommodation.
Bridgewater is your best option if you're looking for a cheap short-term accommodation in Brisbane but don't want to sacrifice luxury, comfort, and safety. For further information read our previous post "Serviced Brisbane Apartments at Bridgewater Terraces" or call us now on +61 7 3435 5216 and one of our friendly staff will be more than happy to assist you.
Don't forget to join our newsletter to go into the draw to win 2 nights' accommodation for Riverfire 2014! Details can be found here.