At Bridgewater Terraces, I'm often asked my guests where they can find cheap eats in the area. If you're looking for the same, then you have some fantastic options to choose from.
Here are 4 of the Brisbane's best cheap eats, located near Bridgewater Terraces.
1. Corbett & Claude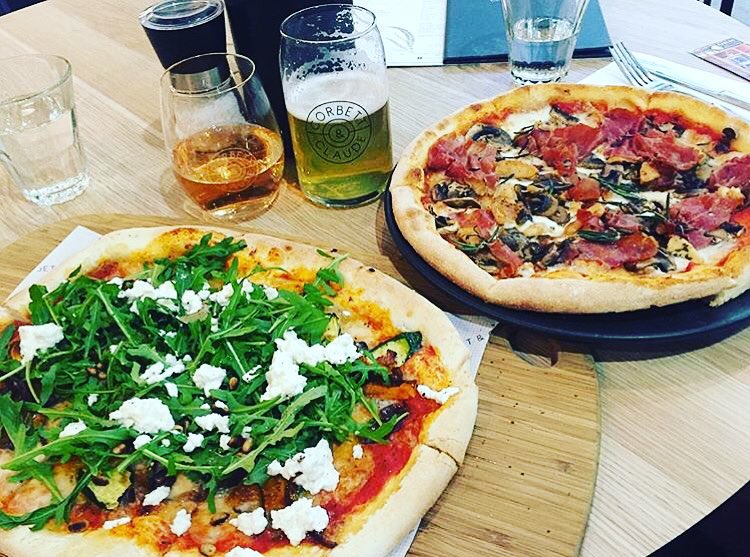 Drop by Corbett & Claude in Brisbane CBD on a Monday to enjoy classic pizzas for just $10. Trust me, their delectable range of pizzas will make you want to keep coming back for more!
2. Govinda's
Govinda's in Brisbane CBD is another great option; and it's an absolute treat for vegetarians. Dig into some papads, dals, curries and koftas for a very tasty and cheap meal!
3. Dumpling Republic
Dumpling Republic, also in Brisbane CBD, makes some of the best steamed pork dumplings I've ever tried. More importantly, it's very affordable; for as little as $14.60, you can have 12 large dumplings – certainly a good deal!
4. Kiss the Berry
Healthy, refreshing and sweet – that's what Kiss the Berry in South Bank is all about! The kings of Acai bowls, this restaurant serve delicious food and every bowl comes with three free refills!
By choosing Bridgewater Terraces for your Brisbane accommodation you'll be just a short distance from all these great cheap eats. So, check our rates and our availability and book a self-contained apartment with us today!