Are you planning a Brisbane holiday? If so, you're definitely in for a great time – especially considering how many attractions the city has to offer! The natural beauty of Brisbane can be best experienced through outdoor activities. Thankfully, there are plenty of activities you, friends and family can enjoy in the city, with most being offered around Kangaroo Point.
Given that Bridgewater Terraces is located in Kangaroo Point, no doubt I want you to stay in the area – and preferably with us. But hey, don't take my word for it. Read this article to discover some wonderful outdoor activities that are offered in Kangaroo Point. After reading through, I'm sure you'll realise why so many tourists choose to book hotels in Kangaroo Point for their accommodation.
1. Segway Tours
Segway Tours are a wonderful way for you to explore Brisbane's beauty. Segways are easy to manoeuver and you can twist, glide and spin around at an easy pace. Riding a Segway presents a relaxing and enjoyable way for you to witness the spectacular sights that Brisbane offers.
Segway tours are frequently conducted in Kangaroo Point, and close to many hotels in Kangaroo Point and Bridgewater Terraces. Tours are held around South Bank, Story Bridge, Botanic Gardens and the Brisbane River –the best attractions of the city.
2. Kayaking
Brisbane boasts of having a magnificent river – the Brisbane River and kayaking is a great way you can experience its beauty. Kayaking adventure tours are frequently held in Kangaroo Point and you can go on a day or night tour. If you're experienced with kayaks, you can also try paddling, rafting and playing kayak basketball, kayak soccer and surfing.
Several hotels in Kangaroo Point will arrange a kayaking tour for you if you make an enquiry. Whether you're an experienced paddler or a first timer, kayaking is one Brisbane outdoor activity you mustn't miss out on!
3. Abseiling
Abseiling down cliffs is another fun outdoor activity you can enjoy in Brisbane. While abseiling down cliffs is fun by itself, you also get to witness uninterrupted views of the Brisbane River. You'll get to see kayakers, boats, city cats and the city skyline on your way down the cliff.
Abseiling tours are conducted at Kangaroo Point Cliffs, close to many hotels in Kangaroo Point, including Bridgewater Terraces. Don't worry if you've never done this before – abseiling is pretty safe as you will be harnessed at all times.
4. Rock Climbing
Kangaroo Point is surrounded by many cliffs where you can go abseiling and rock climbing. Rock climbing is a great adventure and by climbing cliffs you can enjoy grand views of Brisbane and the river.
Guided tours are offered for rock climbing and they are open to anyone above 8 years of age. All tours are conducted by expert professionals, so you can bet on having a wonderful time!
5. Stand Up Paddle Boarding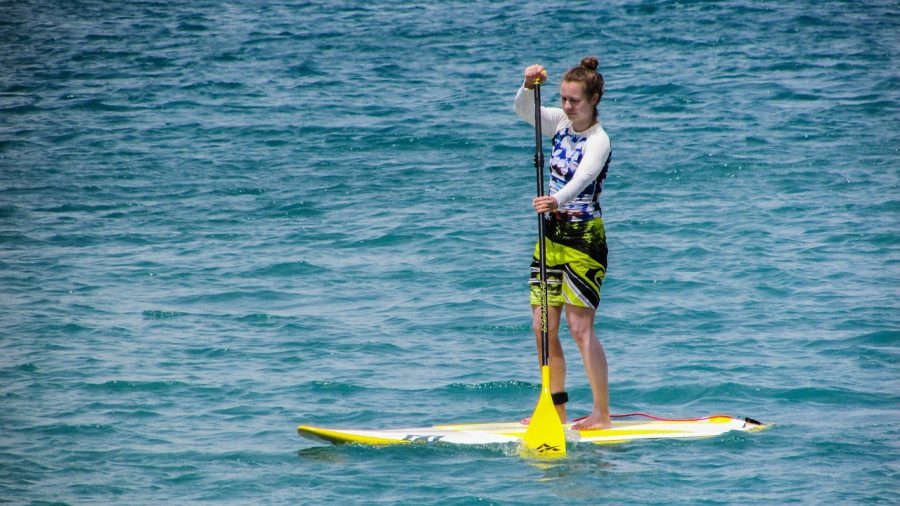 If you haven't tried out stand up paddle boarding, you have a great chance to experience it in Brisbane! Stand up paddle boarding is a lot of fun as you can paddle around on the magnificent Brisbane River. Unlike kayaking, stand up paddle boarding is much more relaxed and leisurely – allowing you to set your own pace.
You'll easily find tours offering stand up paddle boarding around Kangaroo Point, close to Kangaroo Point hotels and of course our apartments. This activity is suitable for people of all ages, so take your family and kids along with you. All of you will really enjoy this relaxing activity.
6. Cycling
The city of Brisbane is full of pathways, gardens and walkways along the Brisbane River and South Bank. While you can certainly explore these areas on foot, cycling is another option you have. You can ride around the inner hotspots of the city, past Kangaroo Cliffs and Botanical Gardens up to the parklands.
Whether you want to ride around all day or for a couple of hours, cycling in Brisbane is very enjoyable. You'll have no trouble finding cycles on hire near hotels in Kangaroo Point.
If you are considering a hotel in Kangaroo Point for your Brisbane holiday, then book with us at Bridgewater Terraces. Our apartments not only offer much better value for money than a hotel, but they also offer splendid views of the Brisbane River. Choose between a 1, 2 or 3 bedroom apartment and enjoy the fantastic amenities we have to offer. By staying with us, you'll experience the best of Brisbane –all the outdoor attractions that I've mentioned are within our vicinity.
Conclusion:
Brisbane's natural beauty can be best enjoyed by taking part in outdoor activities. If you're holidaying in Brisbane, consider searching for hotels in Kangaroo Point. There are several activities you can enjoy in the area including Segway tours, abseiling, rock climbing, stand up paddle boarding and cycling just to name a few. Stay in Kangaroo Point and you'll be within walking distance to all.