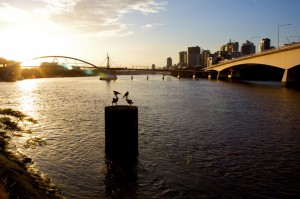 Brisbane is a premiere tourist destination and it is well-loved not just by domestic tourists but international travellers as well. Year after year, Queensland biggest and most populous city, manage to attract thousands of visitors from across the globe because of its natural beauty, relaxed environment, and friendly people. Because of the influx of tourists, accommodation in Brisbane CBD has always been in high demand.
Based on the research released by Travel Queensland, the year 2013 was a good year for Brisbane international tourism. In the year ending September 2013, the city welcomed 981,000 visitors, which represents a 5.5per cent jump compared to previous year. While 497,000 of these visitors were here for a holiday, 279,000 of them visited friends and family members. The remaining 125,000 were here on business.
Because of the increased numbers of visitors, accommodation in Brisbane CBD enjoyed increased income. All together, these tourists spent 20,530,000 nights in 2013. This is a whopping 11.5% increase compared to the same data gathered in 2012. The length of stay also increased by 1.1% to 20.9 nights. The top 10 international source markets include New Zealand, China, UK, USA, Germany, Singapore, Taiwan, Korea, Scandinavia, and Hong Kong.
Bridgewater Terraces: The best accommodation in Brisbane
If you're going to Brisbane either for a holiday or business, Bridgewater is the perfect accommodation if you want to be near Brisbane CBD yet want to get away from the noise of the city. Our apartments are located amidst the serenity of the Brisbane River and are only 7-minute ferry ride away from the CBD. We are very close to St. John's Cathedral, Crafts Market, and the Eagle Street Pier where you can have al fresco dining against the picturesque views of the Brisbane River.
Great location isn't the only reason you should seriously consider Bridgewater Terraces when looking for accommodation in Brisbane CBD. We are also proud to offer affordable rates for our luxurious and spacious one bedroom, two bedroom, and three bedroom apartments. These apartments, which are highly recommended for visiting families, couples, and retires, feature well-appointed interiors, relaxing landscaped gardens, and world-class amenities. We make sure that we do not only give you a comfortable home away from home but great value for your money as well.
Book your affordable Brisbane accommodation now
If you're visiting Brisbane, make sure to make Bridgewater Terraces your choice of Brisbane accommodation. By choosing to stay with us, you'll be within walking distance to the Queen Street Mall, which is the city's premiere shopping destination. Located at Kangaroo Point, we bring your closer to fantastic places to wine and dine and you'll also be short distance to Kangaroo Point Cliffs, which is famous picnic grounds where you and your companion can have a great rock climbing and abseiling adventure. Also, we promise to offer you great value for money and memorable stay. For inquiries and for reservations, feel free to call us at +61 7 3435 5216 and one of our friendly staff will be more than happy to assist you.
Related Topics