If you're going to Australia to have an absolutely relaxing time, you should seriously consider South Bank – Brisbane's tourist hub. Boasting a relaxing and soothing inner-city lifestyle, South Bankis a perfect example of ideal Queensland environment that offers all the convenience and luxury that travellers are looking for. In here, you get to enjoy not just the lush gardens and amazing sceneries, but you'll get to enjoy cultural experiences and mind-blowing world-class attractions.
In order to have the perfect time while visiting South Bank, great, comfortable accommodation is a must. We fully understand that here at Bridgewater Terraces which is why we offer a wide range of Brisbane accommodation choices that offer not just convenience and comfort but luxury as well.
Bridgewater Terraces is your perfect South Bank accommodation choice whether you are visiting with your partner, your whole family, or a huge group of friends. We offer one-bedroom, two-bedroom, and three-bedroom apartments that are fully equipped with full kitchen and laundry facilities. This is to help you save if you don't want to spend a huge chunk of your budget on expensive restaurant bills and laundry services.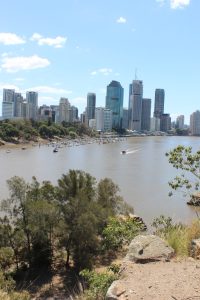 Aside from comfort and amazing space, one thing that you'll also love about our apartments is that they are very close to South Bank, in fact you only have to travel 15mins via the City Ferry to get to South Bank. You'll also be within the easy reach of the Eagle Street Pier, the St. John's Cathedral, the Crafts Market, and other popular tourist attractions.
If you're going to visit Brisbane's South Bank and don't want to settle for anything less when it comes to your accommodation, book an apartment at Bridgewater Terraces and you'll surely not regret it.