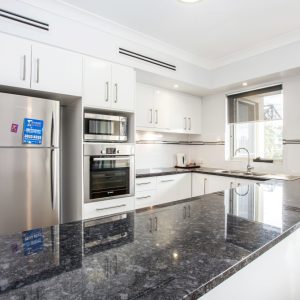 The city of Brisbane has a lot of amazing places offering accommodation for short stays especially for new residents to Brisbane that need short term accommodation while they secure permanent accommodation or visitors who are in Brisbane for business. Bridgewater Terraces is located at Kangaroo Point and is within walking distance to a ferry that will connect you to all points of Brisbane destinations. Bridgewater Terraces is your best bet for short term accommodation in Brisbane. Not...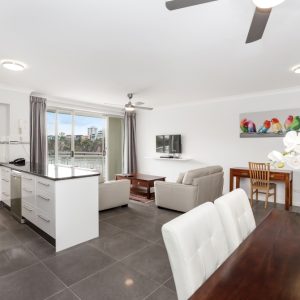 Make your business in Brisbane relaxing by staying at the Bridgewater Terraces. Our one-bedroom apartments are perfect for the Brisbane business traveller allowing your business trip to be both productive and relaxing and best of all, it's only a 7 minute ferry ride from the CBD! Whether you are attending a conference at the Exhibition Centre or visiting a your company's office in the Brisbane CBD, the 1 bedroom apartments we have on offer at Bridgewater Terraces is your perfect...
Bridgewater Terraces offers cheap 3 bedroom apartments in Brisbane which consist of 1 queen size bed in the master bedroom, 1 queen bed in the second bedroom and 2 single beds in the third bedroom – our 3 bedroom apartments are perfect for the family or a group for friends. Just like our 1 and 2 bedroom apartments, the 3 bedroom apartments encompass spacious living and dining areas and offer well appointed living quarters equipped with a TV, DVD player...