Bridgewater Terraces

Blog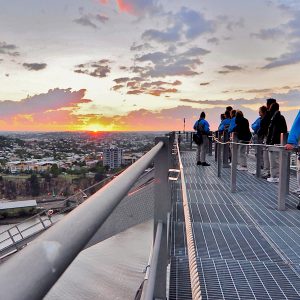 If you've never been to Brisbane, then I must urge you to plan a Brisbane holiday. Our city has plenty of attractions to offer and draws in hundreds of thousands of tourists every season. Brisbane is also the third most popular destination for international tourists – following Sydney and Melbourne. With seasonal events, cultural festivals, lots of outdoor attractions, plenty of restaurants, clubs and shopping options, Brisbane certainly has it all. But what are some of the reasons why you.....
If you're planning an upcoming Brisbane holiday with your family or friends, you have a few accommodation options at your disposal. Of course, there are many hotels in Brisbane that you can consider. However, I strongly urge you to consider 2 bedroom apartments in Brisbane, more specifically Kangaroo Point. Staying at a hotel can be expensive for a family or a small group of friends, not to mention that the holiday experience isn't all that great at a hotel. However,...
Whether you're heading to Brisbane on business or for pleasure, you're sure to have a great time in our city. Brisbane attracts tens of thousands of tourists every year and has plenty of attractions to keep everyone engaged. One destination that you'll no doubt visit in Brisbane is Fortitude Valley. It's home to a vibrant nightlife scene, countless shops and of course lots of great food and coffee! If you're like me, then a holiday is all about the food...