Holidaying in Brisbane wouldn't be complete without a visit, or two, to Eagle St Pier. Whether you are looking for an evening out at a world class, award winning restaurant or a casual Sunday brunch, you can find either, and everything in between, at Eagle St Pier. Visiting the pier couldn't be easier when teamed with accommodation at Bridgewater Terraces, Kangaroo Point. Our waterfront apartments, set in landscaped gardens and boasting beautiful river views, give you the ideal holiday base to experience all that Eagle St Pier has to offer. The pier is just a 7 minute ferry ride from Holman St Ferry terminal, which is located only 400 metres from Bridgewater Terraces.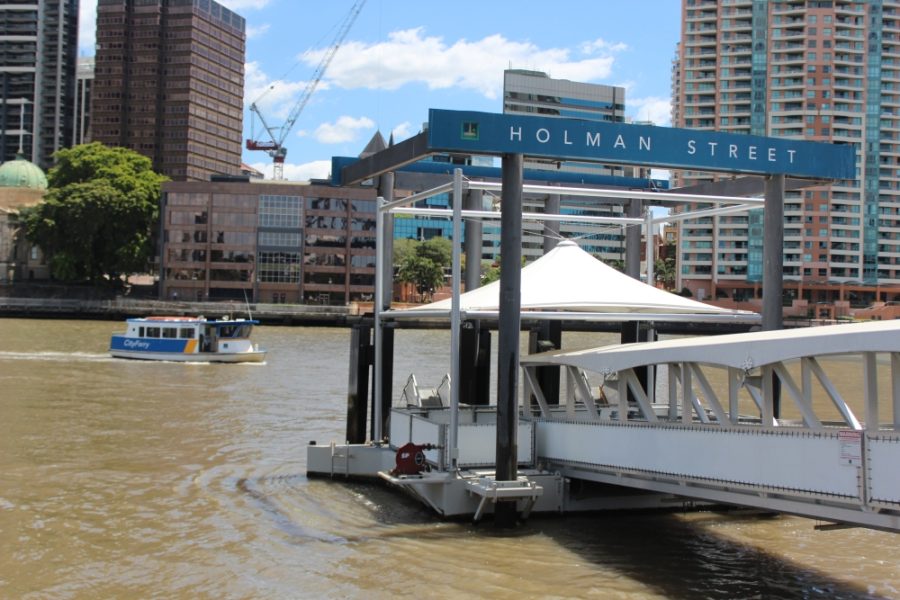 Why is the pier considered Brisbane's premier dining and entertainment precinct? Offering outstanding waterfront views of the surrounding cityscape, the Brisbane River and the iconic Story Bridge, it is as well known for its fantastic scenery as it is for its range of dining options. Boasting 16 venues, there is an incredible range of choices available for every taste and budget, and no matter what time you visit, from 6 am till late, you will find something happening at the pier. I would like to highlight in this article, some of the excellent restaurants located at Eagle St Pier and recommend that you try one or more on your next Brisbane visit, while staying at Bridgewater Terraces.
Il Centro offers both alfresco and indoor dining in a casual but elegant ambience and specializes in a modern Italian flavour. If seafood is your preference, then you must try the Sand Crab Lasagne, a specialty of the house. A check on Trip Advisor will confirm the popularity of this dish, with JessD stating that "The sand crab lasagne is famous and for good reason", giving the restaurant a 5 rating.
For a hearty Bavarian fare, teamed with an extensive range of imported pure Biers, schnapps and wine, you can't go past the Bavarian Bier Cafe. The cafe specializes in offering hearty food options, such as Schnitzel, pork knuckle and gourmet sausages, popular with families vacationing in the area. There are also Daily Specials and kid friendly provisions such as face painting on Sundays from twelve to two. The DJ on Friday evenings will help you kick off the weekend on a high note. On Trip Advisor, Qldfamily reviews this succinctly "Great food, great views, great spot".
Across the other side of the cuisine globe, is the Jade Buddha, offering an exotic taste of the Far East. There is a bar and restaurant downstairs with an East meets West "fusion" menu, while upstairs is the Shadow Lounge cocktail bar. The Jade Buddha can also cater for a range of group functions and runs special events on a regular basis such as an Australia Day function, Valentine's Day and fashion shows. What a great opportunity to combine your holiday break with a special event.
The Aria Restaurant, run by celebrity chef, Matt Moran, and restaurateur, Peter Sullivan, has a seasonal award winning menu. They make extensive use of local and Australian produce, teaming it with an impressive wine list, creating an unparalleled dining experience. For a special night out or a romantic dinner for two, this restaurant will meet your every expectation. The service is warm and inviting and the menu has a remarkable selection. The Aria has been ranked one of the top restaurants in Brisbane and deservedly so. There are many 5 ratings on Trip Advisor reflecting this reputation, with darkestred stating "Perfection from start to finish. A night to remember!"
The Eagle St Pier also offers the opportunity to stroll around the Sunday markets which feature quality hand-made arts and crafts, gifts, clothing and jewellery. There are also enjoyable performances by local street entertainers.
With so many options, you will definitely want to be close to the Pier and Bridgewater Terraces is the perfect choice for price, location and comfort. To make your booking today, call our friendly reception staff and make certain you are in the prime location for enjoying the Eagle St Pier. Don't pay hundreds for accommodation close to Eagle St Pier; stay across the river and save hundreds! Contact us today to book your stay.
Related Topics