Everyone wants to get the best deal on their Brisbane apartment accommodation. Some even go to great lengths; comparing prices online sites or waiting for special discounts to find Brisbane apartments at the best prices. However, this is not that easy. Landing the best deal means quite a lot of time and effort and many just can't be bothered.
Fortunately, I'm here to help you out. As the manager of Bridgewater Terraces, I will let you in on a few secret tips that reservations staff won't tell you when booking accommodation. Hopefully this information will help you get a great deal on your accommodation.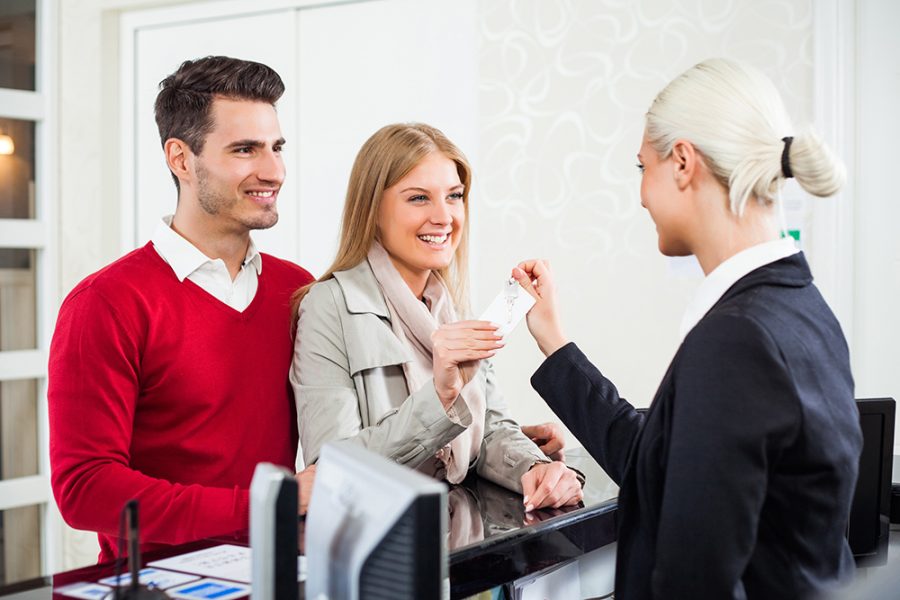 1. Accommodation providers pay a commission to online booking sites
Most people are not aware of the fact that accommodation providers in Brisbane pay up to 30% as a commission to online booking sites. As such, if you book through a third party affiliate website, you will be paying both the apartment as well as the booking website. Instead of booking through third party websites, you should call the Brisbane apartment direct to make your booking. Ask for a 20% discount on the listed online price and both you and the apartment will come out ahead. Also, when you book direct, your requests are much more likely to be entertained.
2. Independent providers offer better deals than chains
Larger Brisbane apartments and hotels, typically those belonging to a large chain, are less likely to offer you any discounts. However, independent apartments and hotels are much more likely to give you a great deal on your booking. In today's competitive world, smaller accommodation providers are more than willing to offer better deals and discounts to customers so as to battle the larger chains. This is why you should choose to book your accommodation with us at Bridgewater Terraces over large accommodation chain. We'll offer you the best possible deal.
3. Most providers are happy to help you out
Most Brisbane apartments, including us at Bridgewater Terraces, are more than happy to help you out with your requests. If you need a favour from us, please do not hesitate to ask. For example, we can safeguard your privacy by telling callers that you're not staying at our hotel and we can also tell you which parking space for your car is the most convenient. Simply let us know of what favour you need and we'll do our best to help you.
4. Everything is negotiable
Given the current economic scenario, most Brisbane apartments will not refuse your requests. If you need breakfast delivered to your room, simply let the front desk know and it will delivered at the time you want. Even with us at Bridgewater Terraces, you will hardly ever hear "no" as an answer to requests you make.
5. Become a returning guest
Many of our guests are repeat customers. This is because of two reasons – first that we offer affordable Brisbane apartment accommodation coupled with exemplary level of service and second that we treat our regular customers as VIP guests. By spending more time with us, you will get to know our staff better and you could be handed out discounts, upgrades and much more on your future visits.
6. You get what you pay for
When it comes to Brisbane apartments and hotels, you must always keep in mind that you will get what you pay for. If you think you've found a steal by booking an apartment for less than $100 a night, most probably you'll be getting a cheap and shoddy apartment. When you book at rock bottom prices, you shouldn't expect luxurious rooms. At Bridgewater Terraces, our apartments are priced upwards of $140 per night and for this price, you will get a well-maintained apartment. As you increase your budget, you'll receive more upscale apartments with better and grander views.
7. Reception staff know their best rooms
When you check into your apartment, the reception staff have a good idea of which are apartments are the best. Since they choose for you, by making a request, you can get the best apartment for your budget. Staff can hand you larger rooms with great views and no noise or distractions – if you ask them for the best room in your budget.
8. Freebies
This is something that you may not be aware of, but every member of staff can offer you freebies. Ranging from the doorman, valets, waiters and the reception staff, everybody can offer you freebies – if you are nice to them and ask politely. Whether it is water bottles, shuttle rides, dry cleaning or even upgrades to a better room, you can get it all for free provided you ask the staff when they are not busy with their work. When it comes to hotels and Brisbane apartments, it really does pay to be nice!
The Bottom Line:
Reservations staff at hotels will always tell you that you are getting a great deal, but this is actually quite far from the truth. There are a lot of things that reservation staff keep hidden from you. However, if you get hold of some insider advice, you'll definitely land yourself a sweet deal on your Brisbane accommodation.
Always remember that Brisbane apartments pay a commission to online booking sites, so you should book directly and ask for a discount. Also, independent providers are much more likely to hand you a discount as compared to larger chains. Most accommodation providers are happy to help you out if you ask them for favours politely. If you choose to befriend the staff and become a return guest, chances are that you will be treated as a VIP guest and you may even receive room upgrades. With accommodation, you will always get what you pay for, so don't expect too fancy a room at a shoestring budget. Finally, reception staff always know what apartments are the best and by politely asking, you may receive freebies or an upgrade.
These insider tips will definitely help you land a better deal on your Brisbane accommodation. By staying at Bridgewater Terraces as opposed to larger chains, you can rest assured that these items are taken care of. Our staffs are very friendly and we are always eager to ensure you enjoy your stay and that you choose our Brisbane apartments for your next holiday.
To book your holiday apartment with us, get in touch with us at Bridgewater Terraces. Give us a call at 07 3435 5216 and speak to our friendly representatives. We will entertain every request that you have and will ensure to offer you the best possible deal.