The latest International Visitors Survey results have just come in and I must say that I am overjoyed! This survey has revealed that an increasing number of tourists are heading to Brisbane and furthermore, they are spending more on their holiday as well. As a Brisbane accommodation provider, I couldn't be happier and I'm sure this is the case with others in the region.
These figures just reconfirm just how great of a holiday destination Brisbane is. Brisbane has much to offer that you'll be doing yourself an injustice if you don't visit our city for your family holiday.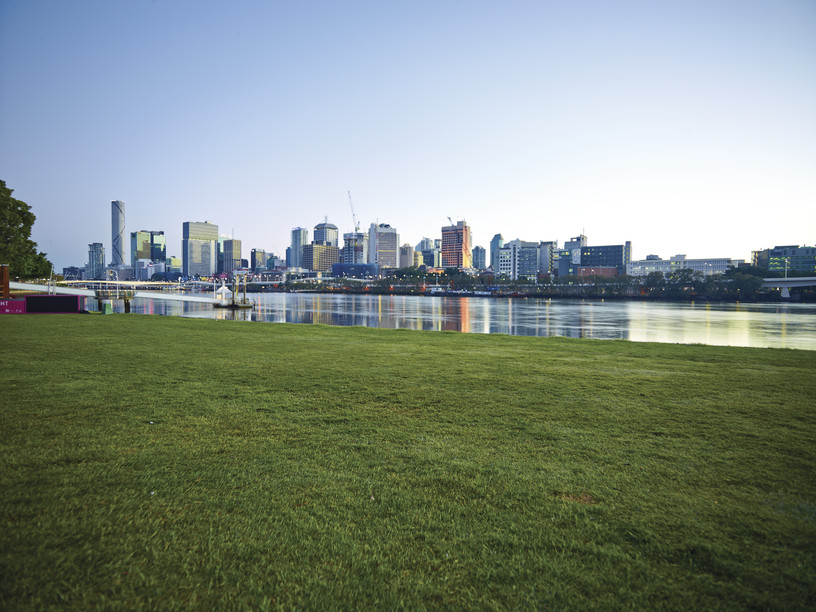 Continue reading this article as I explain just why so many international tourists flock to Brisbane. I'll also touch up on some great activities and attractions you can look forward to on your Brisbane holiday. Hopefully, after you read this post, you'll be raring to book Brisbane accommodation and secure your holiday!
1. Visitors to Brisbane
Brisbane is a wonderful tourist destination which draws in both domestic and international visitors. The city presents a wonderful and vibrant culture and is full of attractions and activities for tourists to enjoy. Brisbane also plays host to many major festivals and events throughout the year. So, if you haven't visited Brisbane yet, make sure you plan a holiday soon!
Brisbane boasts great natural beauty, with vast parklands, forest parks, wildlife sanctuaries, botanic gardens and a sprawling river. Add to this a cosmopolitan lifestyle, fine art and great culture and you can easily see why so many visitors choose Brisbane.
As a matter of fact, the year ending March 2016 saw a good increase in the number of visitors. While Brisbane witnessed 1,036,000 visitors in 2015, this number went up by 11% to 1,150,000 in 2016. This means that Brisbane accommodation providers, including myself, have seen good business lately. At Bridgewater Terraces, we've had great occupancy rates last year and this trend won't be changing anytime soon.
2. Brisbane Accommodation
Between 2015 to 2016, visitors spent 23,935,000 nights in Brisbane. This is much larger than the previous year, in which visitors spent 22,192,000 nights in the city. You shouldn't be surprised by these numbers – many holidaymakers tend to spend more than a few days in the city.
Given that the city attracts so many tourists, it is natural for you to expect that Brisbane accommodation options are plentiful. While there are many hotels and resorts you can choose from, holiday apartments are also a great choice. Apartment accommodation in Brisbane, such our apartments at Bridgewater Terraces, is far more spacious than hotels. Moreover, the amenities offered by apartments are on par, if not better than what most Brisbane hotels offer. So if you're planning a holiday and you're yet to book Brisbane accommodation, do consider staying in our apartments at Bridgewater Terraces. Our holiday apartments offer far better value for money than other hotels and resorts in the city.
3. Brisbane Activities & Attractions
Brisbane presents a plethora of activities and attractions. No wonder, the city experiences massive tourist expenditure and is growing over the years. Between 2015-2016, the city witnessed tourist expenditure of $1,945 million as compared to $1,700 million the previous year. This is all thanks to the wonderful Brisbane attractions and activities.
If you're planning a Brisbane holiday, you certainly have a lot to look forward to. However, to make the most of your holiday, you must book Brisbane accommodation which lies close to tourist hotspots. For this reason, choose Bridgewater Terraces as your accommodation.
We're located in Kangaroo Point; close many outdoor activities and attractions. If you choose to stay with us, you'll be a walking distance from the Story Bridge, where you can go bridge climbing. You can also have fabulous food and drinks at the Story Bridge Hotel. If you're fond of adventure, you can try abseiling down Kangaroo Point Cliffs, which lie 1km away from our apartments. Other points of interest nearby include South Bank, Queen Street Mall and Eagle Street Pier. So, book your accommodation with us and enjoy these wonderful tourist attractions without travelling too far.
Conclusion:
Over the past year, Brisbane has witnessed an increase in tourists heading down to the city on a holiday. Latest figures from the International Visitor Survey reveal that the city received more than 1,150,000 international tourists last year. These visitors spent 23,935,000 nights in Brisbane and thanks to this, the city witnessed tourist expenditure of $1,945 million. No wonder local accommodation providers such as myself have been very happy lately.
The reason behind all of this is that Brisbane is a fantastic tourist destination. The city boasts of vast natural beauty, a vibrant culture and many tourist attractions. So, if you're planning a holiday down under – Brisbane is the place to be! So many international tourists can't be wrong, can they?
If you're looking for affordable Brisbane accommodation, then holiday apartments are the perfect option. Bridgewater Terraces is ideally located close to everything. We offer 1, 2 and 3 bedroom self-contained apartments, so regardless of your travel group size, we can accommodate you. The best part is our apartments are incredibly affordable.
Make a booking with us by dropping us an email at [email protected]. We'd love to have you over!