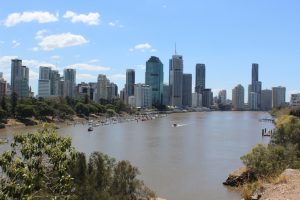 Most people who visit Brisbane prefer to book Brisbane CBD accommodation due to convenience. This means being closer to all important establishments and places where great events and festivals are typically held. However, there is one problem that tourists, particularly those who are budget-conscious, will surely face: Brisbane CBD accommodation can get extremely expensive particularly during high season. A 7-day stay could easily mean spending thousands of dollars on your accommodation alone. As you know, this isn't the only thing that you'll need your money for when on a holiday in Brisbane.
That is why, we offer you with cheaper alternative without sacrificing comfort, luxury, and most of all convenience. Save money booking Brisbane hotels outside the CBD. Consider booking Brisbane accommodation at Kangaroo Point, which is just 1 km away from CBD. The CBD is just a 7-minute ferry ride from your accommodation, yet you'll be saving hundreds! The great thing about booking accommodation at Kangaroo Point is that it's very cheap when compared to Brisbane CBD accommodation – it can be up to 50% cheaper! Now that's a good saving.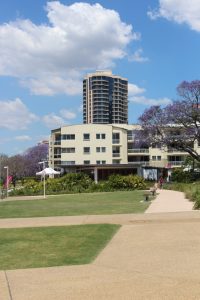 One of the best Brisbane CBD accommodation alternatives is right here at Bridgewater Terraces, Kangaroo Point. We offer affordable 1, 2, and 3 bedroom apartment accommodation. However, being affordable doesn't mean that we'll skimp you on great amenities and facilities. Our apartments feature well-appointed interiors and they are very spacious. In addition, they offer stunning views of the Brisbane River (if you book a riverview apartment). Our guests can take advantage of our outdoor pool, which is perfect during summer months, our gym, and our spa for ultimate relaxation.
Now, you know the reason why Bridgewater Terraces is the best CBD accommodation alternative. Call us on +61 7 3435 5216 and we'll be happy to assist you.
Related Topics