As an accommodation manage, not of hotels in Brisbane CBD, but of apartments in Kangaroo Point, I've been welcoming Brisbane's business guests for several years now, and lately I noticed there seems to be a massive increase in business guests over the last few months. Moreover, they don't just come more frequently; they also come in larger numbers and are staying longer.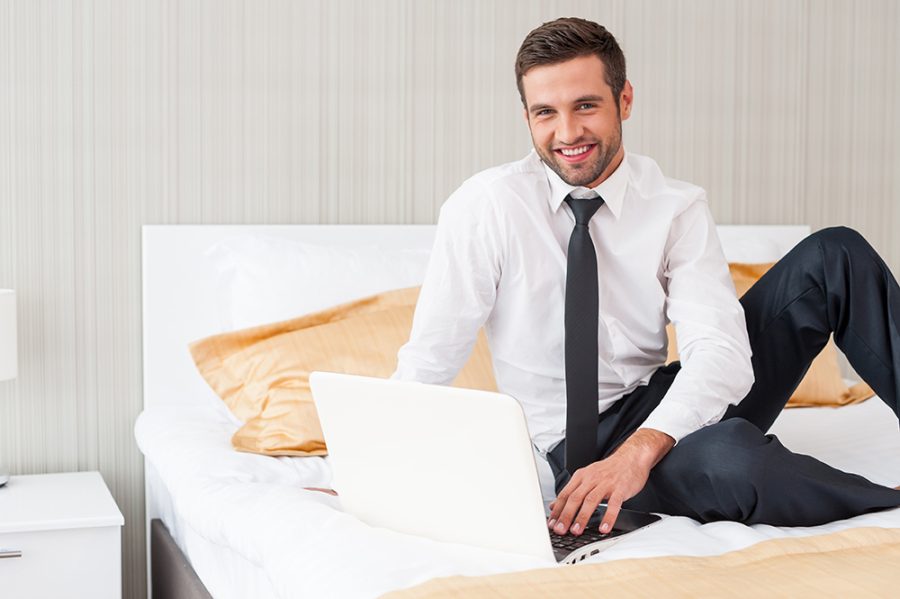 Being very familiar with Brisbane CBD, I can think of a lot of reasons why it is a very attractive region for business guests. Brisbane is teeming with state-of-the-art facilities that cater to business travelers, such as its own easily accessible airport, convention venues, event services, and plenty of accommodation options, thanks to the large number of hotels in Brisbane CBD.
My observation led me to look at the official report on Brisbane's business guests released by Tourism and Events Queensland to see just how many business guests are in fact visiting Brisbane and choosing hotels in Brisbane CBD as their accommodation option. Let's look at the findings.
Domestic: Domestic visitors coming to Brisbane on business rose by an impressive 6% from last year. The official numbers show that 1,276,000 visitors stayed a total of 3,292,000 nights booked in Brisbane hotels within a one-year period.
Intrastate: The number of intrastate business travelers increased to 521,000, an almost 40% increase from last year's numbers. The visitors stayed for an average of 2.7 days, amounting to 1,431,000 nights booked in hotels in Brisbane.
Interstate: Interstate business travelers also increased in number by 4%. Brisbane welcomed up to 755,000 of them in a single year, and they stayed a total of 1,861,000 nights.
All in all, there was a 22.6% increase in the overall numbers of business travelers who stayed overnight, no doubt in one of the many hotels in Brisbane CBD, between June 2014 and June 2015, causing it to spike to 1,276,000 guests.
I also noticed that Brisbane seems to be attracting even long-distance business guests, with international visitor numbers also rising by 12.1% to a total of 117,000 overnight guests.
Now let's compare this to hotel bookings in Brisbane CBD for non business-related trips.
Domestic guests on holiday fell by -8.8% while the number of visiting friends and relatives rose a little by only 7.9%. We can also see the same trend in intrastate and interstate visitor numbers. Intrastate holiday-goers fell in numbers by -12.3%, while VFR guests rose by only 9%. Interstate holiday guests also decreased by -1.3%, whereas Visiting Friends and Relatives (VFR) saw a slight increase of just 6.5%.
As you can see, the increase in business guests is significantly higher, and with such strong growth, there is no doubt a bigger need for delegates and business travellers to book convenient and accessible hotels in Brisbane CBD. Well, if you're one of them business travellers scheduled to fly to Brisbane soon, I assure you there's no better place to stay than right here at Bridgewater Terraces. While we are not a hotel, we cater for business guests and offer fantastic values for money, especially for short term stays.
Where to Find the Best Business Accommodation in Brisbane
Brisbane CBD
Brisbane's CBD is definitely the first area that comes to the mind of business travellers in the city as it is most preferred. The hotels in Brisbane CBD offers the advantage of convenience and accessibility, being just 20 minutes away from the airport and placing guests within walking distance of the most popular conference venues in the city.
The CBD is teeming with hotels of various sizes and class, from budget accommodation to upscale boutique hotels. It can get a little crowded though, as most visitors, including holiday-goers and VFR guests, often choose to stay in the CBD.
South Bank Parlands
Some business travelers, especially those who are attending events at the renowned Brisbane Convention & Exhibition Centre (BCEC), also book hotels in Brisbane's famous South Bank Parklands. This inner-city area hosted the 2014 G20 Leaders Summit last year, making it quite popular among business tourists despite its distance from the CBD. It is also considered as a dynamic hub of attractions and food and shopping options.
Kangaroo Point
If you want something less crowded but still quite close to the major conference venues, you should definitely check out Kangaroo Point.
Just 1km from the CBD and 15 minutes from the airport, booking a hotel or apartment in Kangaroo Point will keep you close to the city centre but will also give you a breath of suburban fresh air and great views of the Brisbane River. After all, it certainly wouldn't hurt to soak up the sights even while you're on a business trip, right?
As a bonus, hotels in Brisbane's well-connected Kangaroo Point will keep you close to not just conference venues in the CBD, but also those in neighboring areas. These include the Royal International Convention Centre (RICC) in nearby Fortitude Valley and South Bank's BCEC just 3km away. If you're attending an event at the BCEC, you'll be just a 30-minute walk or a 15-minute drive away.
If this sounds like the perfect location for you, I suggest you start with us here at Bridgewater Terraces, our spacious self-contained apartments will certainly suit your taste.
Conclusion
An increasing number of business travellers are coming to Brisbane, thanks to the city's own active business district and abundant convention centres and conference venues. This is great news for the city's tourism, and as accommodation providers offering apartments and hotels in Brisbane CBD and surrounding area, we consider it an honor to welcome our dignified business guests.
So it is a pleasure for us here at Bridgewater Terraces to offer spacious, practical, and comfortable apartments for you and your colleagues. From just $145 a night, you'll have plenty of pocket money left to see and experience more of Brisbane before your business trip ends. Call us on 07 3435 5216 and we'll assist you with your booking right away!

Related Topics