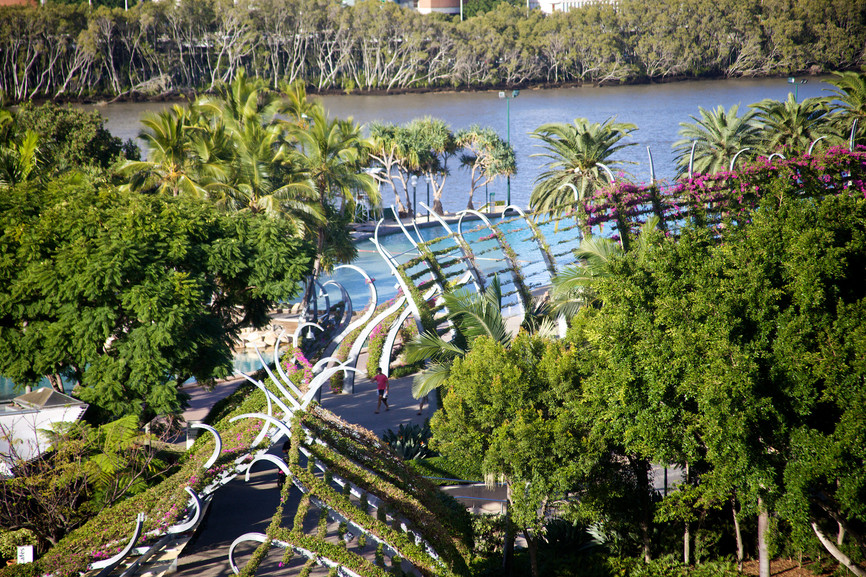 Southbank is one of the places that you shouldn't dare miss when you're in Brisbane. More than just a tourist attraction, it is also considered Brisbane's cultural hub being the home to the Queensland Cultural Centre. Here, you'll find the Sciencentre, Queensland Museum, the imposing State Library, and the Queensland Performing Arts Centre where the world-famous Orchestra and Opera Queensland perform. Being the heart of the city, Southbank is the place to be when you're in Brisbane. Aside from galleries and museum, it is also the home to numerous restaurants, bars and luxury accommodation. It's no wonder why those visiting the city choose to book accommodation in Southbank Brisbane.
Below are some tips on how you can get cheap accommodation in Southbank Brisbane
Search the Internet. The best way to start is and will always be the internet. Simply search for the keyword "cheap accommodation in Southbank Brisbane" and you'll surely find hundreds, if not thousands of relevant pages on the search results. Get the list of all the accommodation that you find appealing. Consider not just the price but also the location, amenities, and facilities. The process of searching and comparing can take some time so patience is actually a requirement.
Look for promos. Most accommodation in Sooffersnk Brisbane offers promos and discounts on different times of the year, particularly during low season. Make sure to take advantage of these to bring down your travel cost as much as possible. Look for tourists packages where accommodation providers charge you considerably low prices if you book their hotel room, your car rental, and tours with them.
Book in advance. This is definitely a must-do not just to save money but also to make sure that you can actually secure accommodation. Hotels and serviced apartments in Southbank Brisbane sell like hot-cakes, particularly during summer months. Booking your accommodation at least 2 months before your travel date can actually ensure that you'll get a room for a much lower price.
Check the amenities and add-ons. Keep in mind that the more amenities than a hotel or serviced apartment offers, the higher the rates will become. So, if you don't need amenities like spa or swimming pool because you intend to spend most of your stay outdoor, pick an accommodation that doesn't offer such and you'll be happy to see their rates.
Consider Bridgewater Terraces in Kangaroo Point

Booking cheap accommodation in Southbank Brisbane can be pretty tough particularly during the high season. If you find yourself unable to get a place to stay here, consider Bridgewater Terraces located at Kangaroo Point. Aside from affordable prices, we also offer a great location, resort facilities and fully furnished apartments. Set amidst the magnificent Brisbane River, we are a quick 7-minute ferry ride away from Brisbane CBD. Expect luxurious apartments surrounded by tropical gardens and personalised customer service. For enquiries, please contact us through our main page or call us directly for instant booking. Our phone number is +61 7 3435 5216.
Related Topics