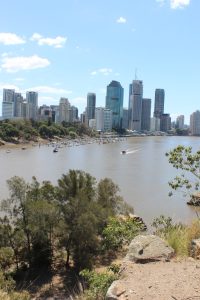 Some people think that going to world-class tourist destinations like Brisbane means spending thousands of dollars on accommodation alone. If you're travelling and if you're on a shoe-string budget, you'll be happy to know that this isn't always the case as there are several cheap hotels in Brisbane.
The best cheap Brisbane hotels are usually found outside CBD and offers limited amenities and facilities. For those on a shoe-string budget, there are also hostels designed for backpackers.
However, if you are looking for cheap hotels in Brisbane, then we strongly suggest you consider checking out our cheap accommodation in Kangaroo Point.
Although not technically a hotel, Bridgewater Terraces is relatively cheap but offer world-class facilities and amenities.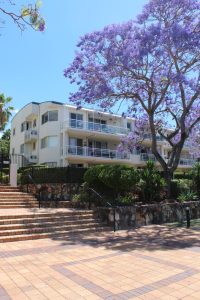 One of the best features about Bridgewater Terraces apartments is that we are very close to CBD. In fact, we're just 1 km away and going there will just take 7 minutes via a city ferry ride. We also offer amazing views of the Brisbane River from most apartments.
We offer luxurious and spacious apartments that are very affordable with rates start at $115 per night. Considering the fact that all our apartments offer a full kitchen and laundry facilities, plus we have an on-site spa, outdoor swimming pool, and a brand new gymnasium, it's actually a steal.
Save more if you're travelling with group of people. You can book a 3-bedroom apartment for as low as $200 per night. This means that each guest will just have to pay $30 per night. For this price, you can enjoy luxury, space, security, and comfort.
So next time you're looking for cheap hotels in Brisbane, book one of the best cheap accommodation options in Brisbane; Bridgewater Terraces. Enjoy great amenities and an amazing location without burning a hole in your pocket.
Related Topics