If you are planning to spend an extended period of time in Brisbane, or if you're visiting this magnificent city for business, you must be excited. Travelling and visiting new places is fun, but it's even better with the right accommodation. Let's not forget that accommodation plays a big role in the quality of an experience, so you need to do your best to find something that fits your budget and expectations. Finding short term accommodation in Brisbane doesn't have to be as complicated as you may think, because there are many magnificent options to choose from.
In this article, I will tell you some facts about short term accommodation including its advantages, and I will also give you some suggestions so you can spend quality time while in Brisbane.
Why Short Term Accommodation?
If you're visiting Brisbane for businesses, taking an extended holiday, or you're a new city resident and still haven't found the perfect permanent solution, you should consider short term accommodation as an option before booking an expensive hotel room. A hotel may be the ideal option if you are planning to stay in the city for a night or so, but if you are staying longer (which you are), and want the full comfort and privacy of your own home (rather than feeling like a guest), short term accommodation is the ideal alternative. Regardless if you're travelling alone or with someone, no matter how long you are planning to stay, the entire experience will be more intimate, and much more "permanent" than a hotel room. You can book a fully furnished apartment for your short term stay, with a separate bathroom, kitchen, and all the appliances you need. Sounds perfect, doesn't it? Short term accommodation is suitable if you're traveling alone, with kids, a group, or with friends. It is also ideal for those who are visiting Brisbane for business, or relocating.
Short term accommodation in Brisbane provides flexibility in every way, but it also reduces the costs of your stay, because this option is affordable. Choosing this solution instead of a hotel room means you will pay less, but you will have a private kitchen, bathroom, laundry, television, and everything else one apartment usually has. With all these advantages, you will have a more local experience, which is priceless, especially when you are visiting a city such as Brisbane.
Finding Short Term Accommodation in Brisbane
When it comes to finding short accommodation in Brisbane, Bridgewater Terraces is your best option. Our apartments are located on the Brisbane River, and you will be only a couple of minutes away from Brisbane CBD.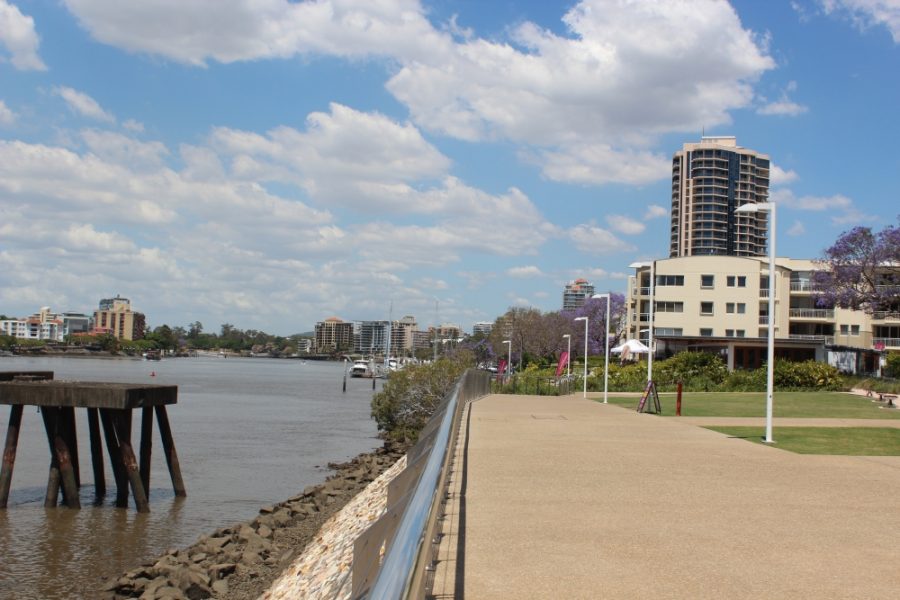 You will find our apartments are designed to fit your needs; you can choose between several options, such as 1 bedroom, 2 bedroom or 3 bedroom apartments. Every apartment is fully furnished, with a balcony and modern interior, designed to provide ultimate comfort during your stay. A private kitchen with all the appliances, laundry, air conditioning, and Wi-Fi are included, as well as the DVD player, television set and direct dial phone.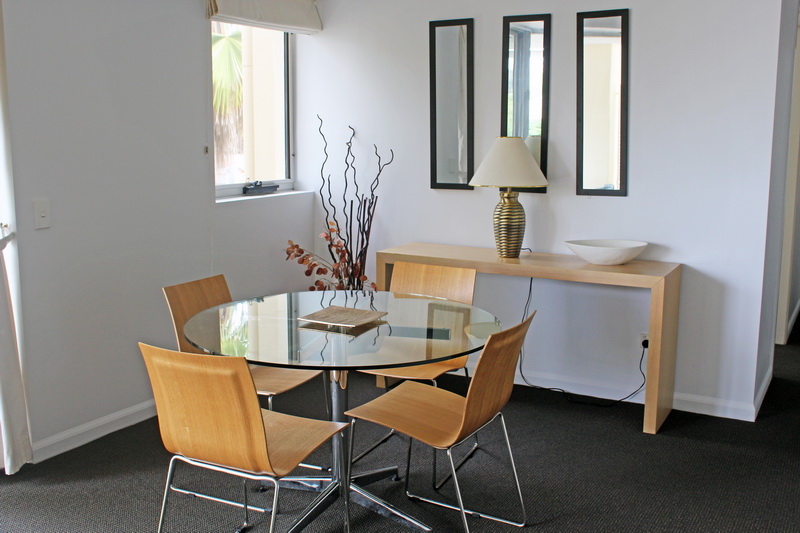 One of the most famous landmarks in Brisbane, The Kangaroo Point Cliffs is just a short walk from Bridgewater Terraces, so you can spend a lovely day outdoors without the need to even drive anywhere – you can also get to the city by Ferry, so a car isn't even needed! If you are not in the mood to go anywhere, relax at Bridgewater Terraces and enjoy the included amenities such as the sauna, heated spa and swimming pool, all surrounded by beautiful lush gardens. All this can be yours at a very affordable price of just $115 per night (Min 28 Nights). See our rates page for more details.
Conclusion
If you need short term accommodation in Brisbane, there are many options to choose from that will allow you to experience all the benefits this option provides. It is much more private and spacious than a traditional hotel room, and it is also a money saving solution. Staying in a fully furnished apartment provides flexibility and the highest level of enjoyment. The best thing is that you will not have the feeling that you are away from home.
If you need short term accommodation at affordable prices, feel free to contact Bridgewater Terraces today, we'll be more than happy to provide a solution for your needs.
Related Topics