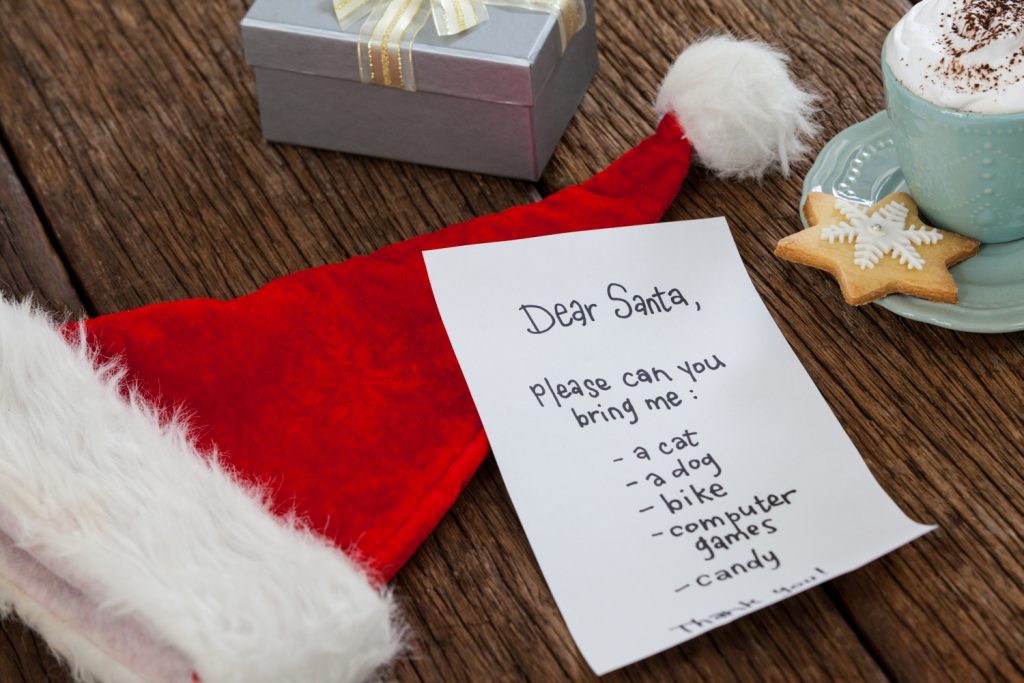 Are you planning a Brisbane holiday around Christmas? If you are, you're in for a special treat! Brisbane celebrates the festive Christmas season with great joy and fervour and you'll be glad to witness the city celebrations.
As a local accommodation provider, I've often had guests tell me just how much they enjoyed Brisbane during the festive season. So, I thought of quickly putting together a list of some of the best Christmas events in Brisbane this year. Make sure to choose your accommodation near Brisbane CBD to be close to these wonderful Christmas events in Brisbane.
1. Watch the spectacular light show at City Hall
Brisbane's City Hall will be gorgeous to look at this Christmas, thanks to the spectacular Gold Lotto light projection show. You'll witness a stunning transformation of the City Hall, as brilliant projections of light and colour fall on it. That's not all – the light show will actually portray an animated Christmas story as well. Definitely not to be missed!
You can catch the Gold Lotto City Hall Light show from December 12-24, daily from 7pm to midnight.
2. Check out the amazing Christmas window display at Myer
Everybody loves watching window displays during the festive season. But window displays simply cannot get any better than the Christmas display at Myer. A 59-year-old tradition, this window display will feature a wonderful animated story that you and your family will surely enjoy.
Visit Myer any day between November 15 to January 5 to check out the amazing Christmas window display.
3. Witness the lighting of the city Christmas tree
King Georges Square in Brisbane boasts of having the largest solar powered Christmas tree in the Southern Hemisphere. During the festive season, the Christmas tree is lit, providing a magnificent sight for onlookers. Make sure that you take part in this event along with thousands of other tourists and plenty of locals.
You can witness the lighting of city Christmas tree from 6:30pm onwards, every day between November 28 to December 26.
4. Sing along to Christmas carols at the Botanic Gardens
Christmas carols are sung everywhere during the festive season. However, the Christmas carol celebrations at Brisbane's Botanic Gardens are something else! This event will host top acts from the city performing for families and children. Your entire family can look forward to having a great time here.
Drop by the Botanic Gardens in December any day from 5pm to 9pm to participate in this glorious celebration.
5. Get a photo with Santa at David Jones or Myer
Your Christmas holiday cannot be complete without a photo with Santa. Fortunately, Brisbane has just the thing for you. Take your kids out to Santaland for their Santa photo. There's also a wonderful play area with a mini locomotive train that your kids will love.
Drop by David Jones or Myer with your kids any day before December 24 to get their photo clicked with Santa.
6. Go shopping at the Christmas Markets in South Bank
Of course, you'll certainly want to do some shopping on your Brisbane holiday as well. Brisbane's South Bank is where all your shopping needs will be fulfilled. Every year during the festive season, street markets are held in South Bank. With festive gift, decorations, great food and live entertainment, these markets will add a lot of cheer to your holiday.
Simply drop by South Bank between December 11-23 from 11am to 8pm to indulge in some Christmas shopping.
You'll also need to arrange for accommodation in Brisbane CBD, so that you're close to all these events. Thankfully, the Hub Apartments offer you just this. Our luxurious holiday apartments promise to make your Christmas holiday in Brisbane much more memorable.
Conclusion:
If you're visiting Brisbane during Christmas season, you have some fantastic events to look forward to. Some of these include the Gold Lotto City Hall Light show, Myer Christmas Window Display, lighting of the City Christmas tree, Christmas carols at Botanic Gardens, photo with Santa at Myer or David Jones and the Christmas Markets in Southbank. Make sure to attend them all!
For quality accommodation near Brisbane CBD at affordable prices, consider our holiday apartments at the Bridgewater Terraces. Simply get in touch with us and we'll be more than happy to make you a reservation.