Throughout the year, Brisbane hosts a wide range of events that all types of travellers find interesting and enjoyable. Therefore it is common for visitors, especially those traveling from the Gold Coast or Sunshine Coast to frequent such events. But in order to enjoy an event to the fullest, it's best to make a weekend of it, which is why you should consider Bridgewater Terraces for your choice of Brisbane city accommodation.
Whether you're looking forward to witnessing special sports events, experiencing remarkable archeological finds or participating in street party; you'll find our serviced apartments convenient because they are strategically located in Kangaroo Point.
Bridgewater Terraces is just 7 minutes away from Brisbane City and is walking distance from the ferry terminal, which connects you to every district in the capital city of Queensland. However, we offer more than just great location – we also offer affordable serviced apartment, perfect for your Brisbane accommodation close to the city. If you're spending the weekend in Brisbane, we can provide you with either a 2 bedroom or 3 bedroom apartments, which can sleep 6-10 people. We also have 1 bedroom apartments that are ideal for couples.
All apartments come with amazing view of the mighty Brisbane River and useful facilities like fully equipped kitchen and laundry facilities.
Now back to the reason you're coming to visit; the events! Below are just a few upcoming Brisbane Events to watch out for:
Chitty Chitty Bang Bang – If you're into musical film, this is something that you shouldn't miss when here in Brisbane. This classic 1968 British musical was nominated for an Academy award and is based on Chitty-Chitty-Bang-Bang novel written by Ian Fleming. It's about an eccentric professor who struggles to make ends meet but then, he invested a revolutionary car, which the foreign government found interesting. Recommended for the whole family, this big budgeted movie offers impressive effects and great musical numbers that will leave your children in awe. Catch this at Queensland Performing Arts Centre from November 19 to December 22.
Asia Pacific Screen Awards (APSA) – This year, Brisbane will host the Asia Pacific Film Festival featuring more than 60 international films. Brisbane Mayor Graham Quirk has said that this year's film festival will be a high-caliber event showcasing great films, documentaries, and filmmakers of the Asia Pacific Screen Awards. From November 29 to December 14, there will be a number of free public screenings as well as ticketed events for both locals and travellers. Expect special showcase of winning films, themed programs, Q & A sessions, and filmmaker introductions.
Christmas in the City – If you're thinking about making your Christmas extra special and more memorable this year, come to Brisbane. This time of year, the capital city is transformed into a wonderland. See Queensland Ballet Company performs in the city streets and experience plenty of free entertainment and Christmas-related events across the city throughout the season. You'll surely find some that are perfect for couples, for friends, and your family. By booking Brisbane city accommodation, you'll also be able to enjoy ongoing carols and the amazing light decorations.
Woodford Folk Festival – This is an annual music festival and is considered one of the biggest cultural events not just in Queensland but also in all of Australia. Held from December 27 to January 1, you can expect to experience range of great performances in different venues simultaneously across Brisbane. Every year, this event attracts about 130,000 travellers from across the country and from abroad.
Aside from these events, others that you can look forward to in your next Brisbane holiday includes  Brisbane International Tennis, Rocky Horror Show, Brisbane Broncos, and many more. If you're excited to attend any of these events, make sure that you book your Brisbane city accommodation now as the demand can get really high during this time.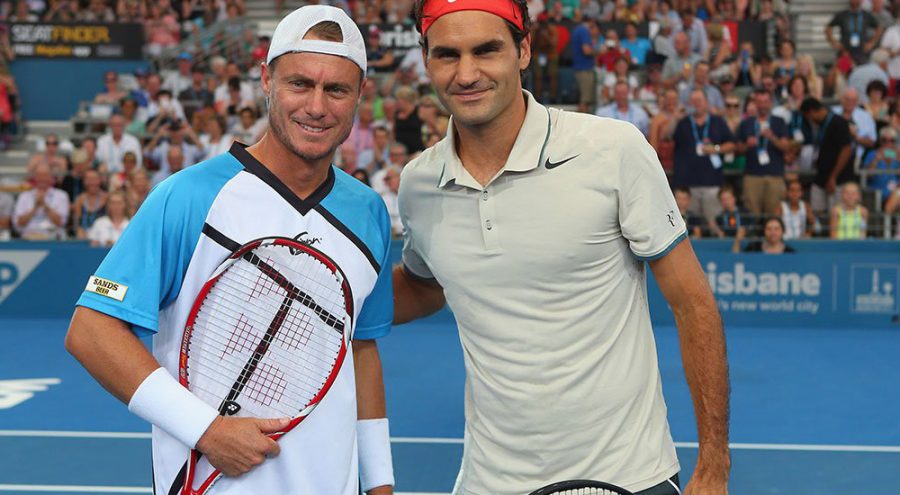 For the full rundown on Brisbane's upcoming events be sure to visit the official Brisbane website but following this link.
Conclusion:
There are so many interesting Brisbane events that you can look forward to on your next visit here. Bring along your friends and your whole family for an experience that you won't soon forget. For accommodation close to Brisbane City, trust me when I say that your best choice is Bridgewater Terraces. We offer you not just high quality serviced apartments but also great location and affordable prices.
Related Topics