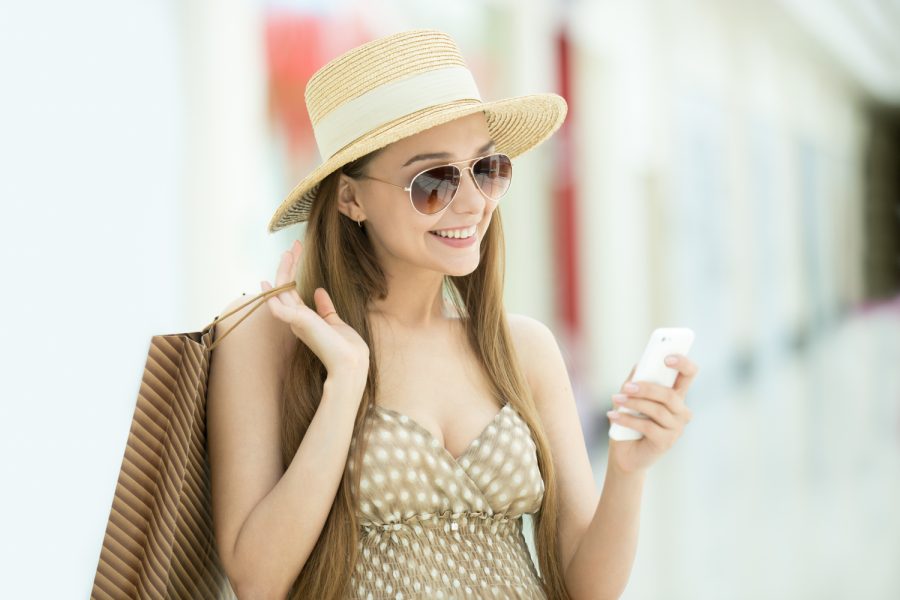 Brisbane is one of Australia's most popular tourist destinations, with both national and international visitors. While our city attracts new tourists every so often, many tourists are return visitors who can't get enough of Brisbane.
If you're planning your first ever trip to Brisbane, then let me tell you – you're in for some serious fun! Brisbane has something in store for everyone, regardless of whether you're a domestic tourist or an international visitor.
But before you head to our great city, I'd like to offer you some useful information about Brisbane. As a local accommodation provider, nothing will please me more than being able to help enhance your holiday experience.
So, continue reading this post as I list 6 apps to download for your Brisbane holiday. These apps will familiarise you with our city and you'll be better equipped to enjoy a great holiday. You can thank me by choosing your accommodation with us at Bridgewater Terraces.
1. Brisbane Map and Walks
Many of our guests choose to explore Brisbane on foot. This is indeed, a good idea – given that our city is famous for its walkways. By exploring Brisbane on foot, you can experience the beauty of our city at your own leisurely pace. Moreover, it'll cost you nothing!
Exploring Brisbane's walkways has never been easier, thanks to the handy Brisbane Map and Walks app. This app features a detailed map of Brisbane and includes some of the best self-guided walks of our city. Download this app to discover some hidden gems and world famous attractions of Brisbane.
2. Go Brisbane
Brisbane is also famous for its world-class network of public transportation. From trains, trams, buses and ferries, our city has it all. As such, you really don't need a personal vehicle for exploring Brisbane – public transportation options are plentiful.
To find all information related to Brisbane's public transportation, download the Go Brisbane app. This app features everything from timetables to route calculation and real-time traffic updates. Moreover, this app is designed for offline use, so you don't need to waste your data on your Brisbane holiday.
3. Airtrain
The Airtrain is Brisbane's efficient rail link, which connects the airport, the city and the Gold Coast. I've noticed that many of our guests use the Airtrain to travel from the airport to the city. It is a cost-effective and quick means of getting to your destination once you arrive – or vice versa when you leave.
The Airtrain app is everything that you need to find timetable information related to our rail link. This app offers comprehensive information, including a list of all stations and full timetables.
4. BCEC Live
The Brisbane Convention and Exhibition Centre is a favourite with guests. Various cultural events, meetups and exhibitions are held at this venue. I highly recommend you to add this venue to your Brisbane holiday itinerary.
You can also download the official BCEC Live app, which offers detailed information related to this venue. This app includes floor maps of the BCEC, what events are currently on, getting around the area, cafes and restaurants in the vicinity and much more.
5. Brissy Bars
I'm sure you've heard that Brisbane has a bustling nightlife and entertainment scene. If fact, the nightlife and entertainment options are so vast that you'll be hard-pressed in deciding where to go!
But don't worry – simply download the Brissy Bars app for all information related to Brisbane's nightlife and entertainment scene. This app explores all options, offers customised search and provides detailed information on venues. This app will certainly help you find the best of Brisbane's thriving entertainment and nightlife scene.
6. Brisbane Kids
A large number of our guests are families. Brisbane offers several attractions for kids and I've always had guests ask me what the best family-friendly destinations are.
If you're planning a Brisbane holiday with your family, I'm sure you have the same question. You can simply download the Brisbane Kids app, which is the official guide to the child-friendly destinations of our city. From events to activities and things to do, you'll find all information you need in this app.
Conclusion:
If you're planning your first ever Brisbane holiday, then you should download a few apps to know our city better. These include Brisbane Map and Walks, Go Brisbane, Airtrain, BCEC Live, Brissy Bars and Brisbane Kids. These informative apps will definitely enhance your holiday experience.
And, for cheap holiday accommodation in Brisbane, look no further than Bridgewater Terraces. Our holiday apartments are available at affordable prices to leave you with more money to spend on the sights of Brisbane.
Take a look at our rates and our availability to book your accommodation today!