According to Tourism Research Australia's latest National Visitor Survey, the overnight trip spend in Brisbane increased 12% to a whopping $3.6 billion in the year ending December 2015. While this statistic reveals that tourists simply love spending on a Brisbane holiday, it does not answer the question what exactly tourists are spending their money on.
Well, I'm here to help answer this question. As a local, I know this city inside out. Continue reading as I offer suggestions as to how to best spend your holiday dollar in Brisbane.
1. Watch the Brisbane Lions at their home ground
A large number of tourists head to Brisbane to watch their favourite footy time in action. If you're a football fan, then you should certainly take make a point of adding this to your holiday itinerary. Watch the Lions in action this season and enjoy an experience like never before. Games are held at the Gabba, which is one of Brisbane's biggest sporting venues and also home ground of the Brisbane Lions. The stadium always goes abuzz with wild crowds when the Lions play a game and you mustn't miss out on this. Tickets for a game are priced around $25.50.
Moreover, by choosing to stay at Bridgewater Terraces, you're only 2km away – or 25 minute walk from the heart of this incredible action!
2. Take the kids to Measure Island at the ScienCentre
To families enjoying a Brisbane holiday, I recommend Measure Island at the ScienCentre. A little fictional island full of ancient statues and monuments, Measure Island is a fun place which kids are sure to love. An array of games and activities on the island will teach kids the concepts of scientific measurement in a fun manner. Tickets for a family will cost you only $44.50.
Measure Island is only 3km away from our apartments at Kangaroo Point. A half an hour walk from our apartments to the ScienCentre will be an educational and fun filled trip which your kids are sure to love!
3. Visit the Fortitude Valley Markets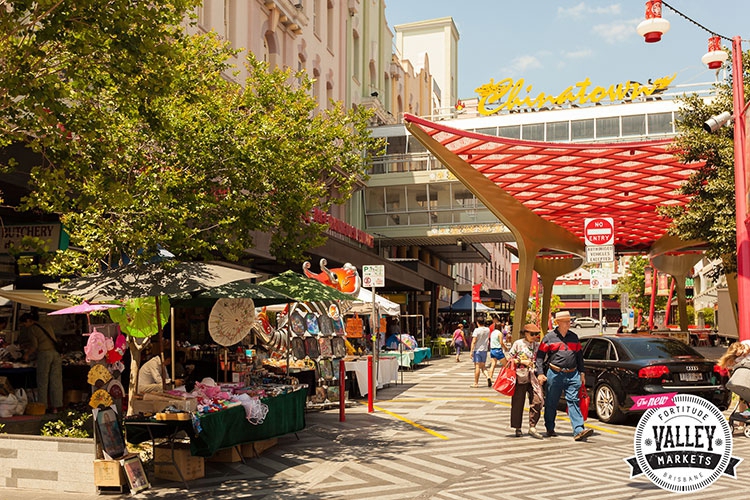 Holidaymakers in Brisbane cannot afford to miss out on the Fortitude Valley Markets. An iconic destination for arts, culture and shopping, Fortitude Valley Markets feature designer stalls showcasing fashion, accessories, food, clubs, pubs, entertainment and much more! Open on the weekends, the scene in Fortitude Valley is renowned all over Australia and you're sure to have a great time here.
Should you be staying with us at Bridgewater Terraces on your Brisbane holiday, Fortitude Valley is just 2.8km or short a 35 minute walk away.
4. Watch the Qantas Wallabies in the Cook Cup
Another sports event that you shouldn't miss out on – the Cook Cup is a premier rugby event between the Qantas Wallabies and England. This three test battle on the 11th of June promises to be electrifying and it will showcase fierce rivalries between the two teams.
Stay at our apartments in Kangaroo Point and you'll be an 8 minute drive or a 5km walk from the Suncorp Stadium where this event will be held.
The Bottom Line:
There are thousands of ways to spend your holiday dollar in Brisbane, so choosing the right activities can be tough! To ensure you make the most of your holiday dollar consider the following popular options; Watch the Brisbane Lions in action at the Gabba; take your kids out to ScienCentre's Measure Island, visit the Fortitude Valley Markets and watch the Qantas Wallabies play in the Cook Cup. These activities will surely provide you with a lot of fun and enjoyment and you won't break the bank on your holiday.
Stretch your holiday dollar further by booking affordable accommodation in Brisbane, such as the apartments we offer here at Bridgewater Terraces.  Our apartments are located just 1km from the city and promise to make your holiday much more memorable and enjoyable.