Category Archives:
Bridgewater Terraces
When it comes to finding quality accommodation in Brisbane at affordable prices, nothing beats the value for money offered here at Bridgewater Terraces. Our self-contained Kangaroo Point holiday apartments are perfect for all types of travellers. Our apartments are located in Kangaroo Point along the Brisbane River – just 1km from Brisbane CBD. And best of all, you can enjoy the best of Brisbane by staying at our serene apartments, without blowing your budget! As the manager of Bridgewater Ter...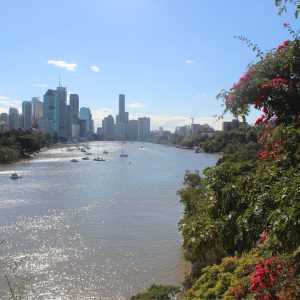 Brisbane's scenic beauty is one of the main reasons why our city attracts thousands of visitors every season. While we locals are well aware of Brisbane's most scenic spots, visitors are often so overwhelmed by the magnitude attractions on offers that many miss out on the best ones. As the manager of Bridgewater Terraces and as a Brisbane local, I thought that this would be a poignant time to list some of Brisbane's most scenic spots. So, continue reading this...
Holidaying in Brisbane is certainly a great experience. Our city boasts of stunning natural beauty, upscale shopping destinations, amazing nightlife and plenty of beaches – what? Brisbane has beaches, you ask? Well yes and no. There are some fantastic not so well known beaches you can access from Brisbane which shouldn't be missed – especially if you're a beach bum at heart! So, continue reading this post as I list 5 secret beaches in Brisbane which are both secluded and...