Category Archives:
Brisbane Accommodation
While Brisbane accommodation isn't as expensive as it was around Christmas and the holidays, you should still be cautious and take your time in booking accommodation – and not book it simply because it is offered at a good rate. As the manager of Bridgewater Terraces, which offers Brisbane accommodation at Kangaroo Point, I've heard my fair share of stories from guests who have turned to us only after being let down or disappointed with their original choice of accommodation....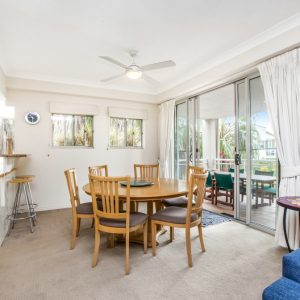 Booking serviced apartments in Brisbane is far smarter than booking a hotel room Since you've found this article, clearly you are interested not only in getting value for money accommodation, but also in accommodation that offers much more than what a small hotel room has to offer. I've been managing serviced apartments in Brisbane for many years now and it still baffles me why so many holidaymakers instantly assume a hotel is the only way to go. I'm here to...
Staying in Brisbane apartments proves to be a far smarter choice than staying at hotels Brisbane is a popular tourist destination and as such, it should come as no surprise that the city is filled with a large number of accommodation options. While most holidaymakers think of hotels when considering accommodation, there are many other options, including Brisbane apartments, which are just as good, if not better than hotels. Being the manager of Bridgewater Terraces, which are Brisbane apartments...
Booking accommodation at a Brisbane Riverview hotel is the perfect way to escape the CBD Brisbane CBD is no doubt a very popular holiday destination, but it isn't everyone's cup of tea. The CBD can be loud, busy and noisy which to some can be more of a nightmare than a holiday. However, there is a way to enjoy the offerings of the CBD without getting caught up in the city life and that is by booking a Brisbane Riverview...
Bridgewater Terraces offers high quality, yet cheap accommodation in Brisbane While Brisbane offers many free activities and attractions that you can visit whilst in the region, the same cannot be said for the accommodation. The simple truth is, accommodation is expensive, especially if you want to be within the city, but thankfully, there is cheap accommodation in Brisbane. You just have to know what to look for. If you're looking to enjoy all Brisbane has to offer without the expensive...
Planning to visit us here in Brisbane? Well, you're in for a treat because Brisbane is hailed as the most entertaining and attractive city in Queensland for good reason. Records do show that Brisbane received more interstate and international visitors in the past year compared to all other Queensland destinations, and that's not the least bit surprising. After all, our vibrant city is a premier destination, in more ways than one; If you're into adventures, the city's Kangaroo Point Cliff...