Category Archives:
Brisbane
If you're planning a summer holiday, then make Brisbane your holiday destination. Brisbane is a fantastic summer holiday destination that attracts tourists from all around the world looking to soak up summer and experience a slice of paradise. You too can soak up summer with a fun filled Brisbane holiday. Now, you may be forgiven for assuming that I am only telling you to come to Brisbane because I offer accommodation in Brisbane. While this is somewhat true, you simply...
Brisbane is one of Australia's most popular tourist destinations to visit in June. Proof to this fact is the large number of visitors we receive each June here at Bridgewater Terraces. So, why exactly do so many people choose June for their Brisbane holiday? Continue reading to find out. Hopefully, when you're done reading, you'll also consider travelling to Brisbane in June for your upcoming holiday. 1. It's the first month of Winter (yet the weather is still warm) June...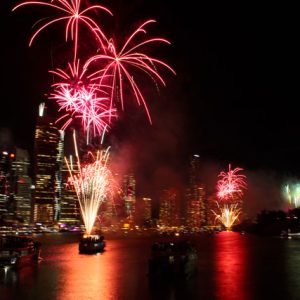 Brisbane draws in tourists all year around. However, the month of September this year promises to be special. There are several events and attractions you can look forward to if you're planning a Brisbane holiday this September. Are you a fan of motorcycles? Or maybe you love catching live music performances? Perhaps you're travelling with your family and you want to take them out on a cruise? September has several events lined up covering all these activities! Continue reading this...
Top 5 Brisbane Day Trips Are you planning your Brisbane holiday? If so, you're certainly in for a great time! The city itself presents so many things to do – for people of all ages – it's often difficult to decide what to do. I have, however, met guests who are not interested in the city, and prefer to see the sights beyond the CBD. If you're one such person, maybe a day trip is in order. In light of...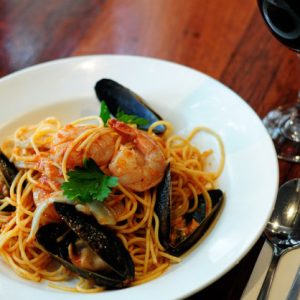 No Brisbane holiday is complete without trying out some of the restaurants of this city. Brisbane certainly has a large number of options when it comes to dining (and wine) and you will certainly find it confusing to make a choice. Fortunately, I'm here to help you out. As a local (and self-confessed foodie), I am more than equipped to provide advice on the top 5 Brisbane CBD restaurants. Moreover, all these restaurants are easily accessible from our holiday apartments...
If you're heading to Brisbane for a short holiday, you're certainly in for a good time – what with many attractions to look forward to. No doubt you're excited and you've already began looking up Brisbane attractions on Google or travel guide websites. However, there are many finer details about the city which you will not come across easily. Brisbane is a city which has a lot of historical and culture significance. But most travel guides simply regurgitate the same...
According to Tourism Research Australia's latest National Visitor Survey, the overnight trip spend in Brisbane increased 12% to a whopping $3.6 billion in the year ending December 2015. While this statistic reveals that tourists simply love spending on a Brisbane holiday, it does not answer the question what exactly tourists are spending their money on. Well, I'm here to help answer this question. As a local, I know this city inside out. Continue reading as I offer suggestions as to...