Category Archives:
Things To Do
Brisbane is all lined up for a fantastic 2018, thanks to some fabulous events happening throughout the year. From athletic events to carnivals, music and food festivals and a plethora of cultural events, Brisbane is offering it all this year. The wonderful Brisbane events in 2018 will certainly draw in thousands of tourists from Australia and all over. Thanks to this, accommodation providers in Brisbane including myself are looking forward to a great year. So, without any further ado, here...
Brisbane attracts all types of visitors, from nature lovers, outdoor enthusiasts and art lovers to shopaholics, party-goers and foodies. But of all the different types of visitors we attract, art lovers seem to be increasing in number lately. This comes as no surprise of course, given that our city offers plenty for art lovers. And, here at Bridgewater Terraces, many of the guests visit the city just for its arts. Today, I will compile a brief guide to help art...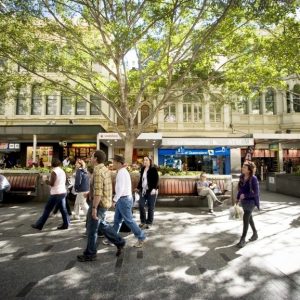 Brisbane is well-known all over the world for being a fantastic holiday destination. But, few people are aware of the fact that Brisbane is also a great shopping destination. In fact, many of our guests here at Bridgewater Terraces choose to indulge in shopping in Brisbane during their stay. Looking up the best shopping in Brisbane on TripAdvisor will give you an idea of where to shop in Brisbane. But, it doesn't really give you a local's perspective on where...
If you're planning a Brisbane holiday, you're sure in for a wonderful time. Our city boasts of stunning natural beauty, a thriving cosmopolitan culture and presents plenty of activities for you to enjoy. In fact, there are so many things to do in Brisbane that most visitors find it hard to decide which to partake in. As a Brisbane local and the manager of Bridgewater Terraces, I'm often asked by our guests what are the must-do's in our city. I've...
Brisbane is renowned for its natural beauty. From lush gardens to dense nature reserves, parks to walking trails and lookout spots to coastal locations, you'll find it all in our region. Brisbane's natural beauty is also what draws in thousands of visitors from all over. If you're a nature lover, then a Brisbane holiday is a must. You'll get to experience all facets of nature, including sights and sounds that you won't find elsewhere. Many of the guests here at...
Brisbane is home to an eclectic mix of people and cultural infusions from different influences. There is so much to do and see that it is possible to visit Brisbane and suffer from analysis paralysis. What should you do to experience the most awesome Brisbane holiday ever? Don't worry, I'm here to help you. As a holiday accommodation provider, I can share really good ideas for your holiday based on what I've recommended to guests over the years. And because...
It's time to finally wrap up my series on the ultimate Brisbane markets guide. Here are the final market options for you to consider whilst holidaying in Brisbane. 1. Baroona Community Markets The Baroona Community Markets features live entertainment, fresh organic produce, delicious food, handmade wares and much more! Monthly special events are also held to raise money for various at-risk groups. The Baroona Community Markets is on every Sunday from 6:00am-1:00pm at Norman Buchan Park in...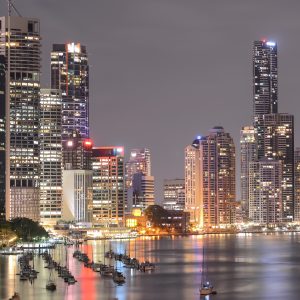 If you're planning a quick getaway to Brisbane, then you certainly have lots to look forward to. Our city offers so much that you'll be hard pressed in choosing how to best spend your time. But don't worry, I'll help you decide. Continue reading as I explain how you can best spend 48 hours in Brisbane. By following my recommendations, you'll definitely make the most of your holiday. Day One You'll probably be arriving mid-day to Brisbane. However, there's still...