As a foodie, I love hunting down food trucks in Brisbane. If you're heading to Brissy for a little bit of a foodie adventure then your visit isn't complete without sampling some of our best street food.
Here are 4 of my personal favourite food trucks in Brisbane. Whether you're a local or you're visiting Brisbane, I highly recommend you to track them down for a feed.
1. The Bun Mobile
The Bun Mobile is famous for serving spicy and hot buns. Featuring a variety of chicken, pork and beef buns, this food truck has already made a name for itself in Brisbane. Check their Facebook page for up-to-the-minute information about their location.
2. Juan More Taco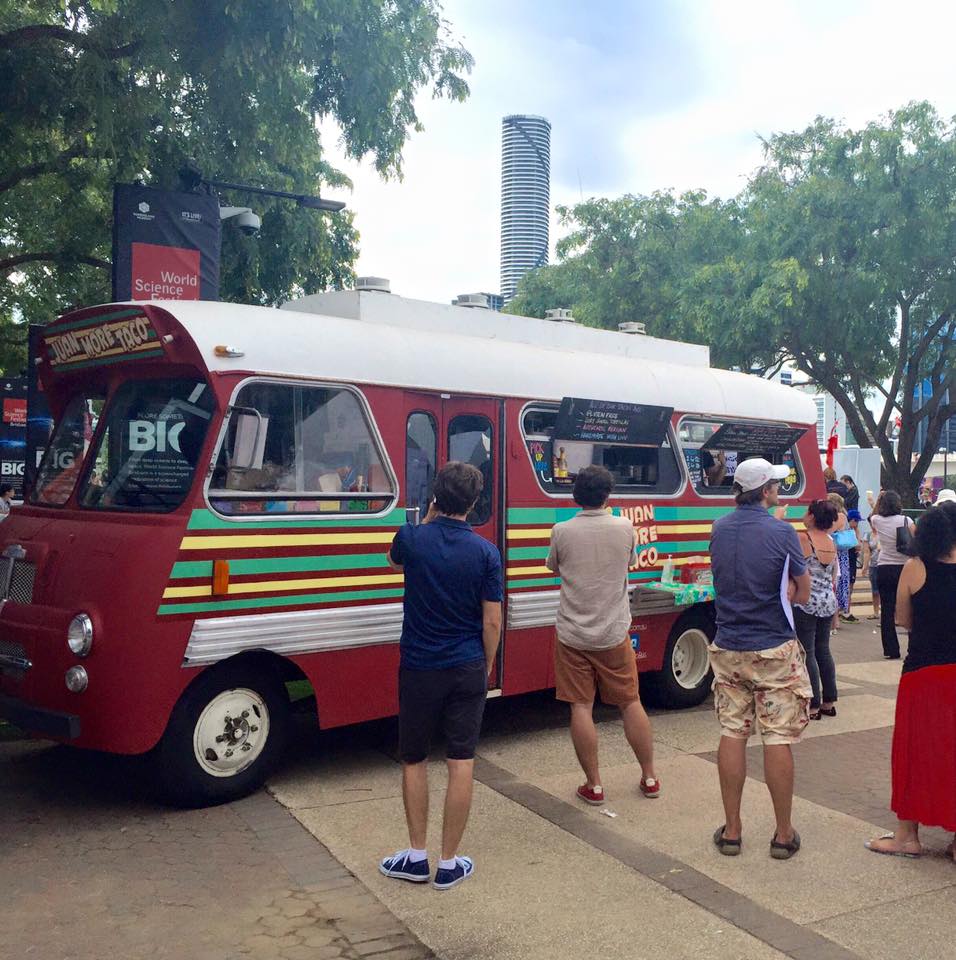 I love tacos and Juan More Taco serves some of the best in Brisbane (plus their name is pretty cool too!). Whether you're looking for classic pork tacos, vegetable tacos or anything else, this food truck is sure to amaze you.
3. Phatboys
Phatboys is loved by locals for its friendly staff and food cooked to perfection. Their pork roll and preggo are two of my favourites. This food truck often frequents Brisbane CBD, Green Beacon and Lone Pine.
4. Ruby The Little Ice Cream Van
Ruby The Little Ice Cream Van offers some of the best ice creams I've ever tasted. With a range of flavours, this food truck will amaze you with its soft serve flavours and courteous service.
If you can't be bothered tracking down one of these food trucks, you don't have to. Simply stay with us at Bridgewater Terraces and you'll often find food trucks at Captain Burke Park and Holman St, just down the road from us at Kangaroo Point.