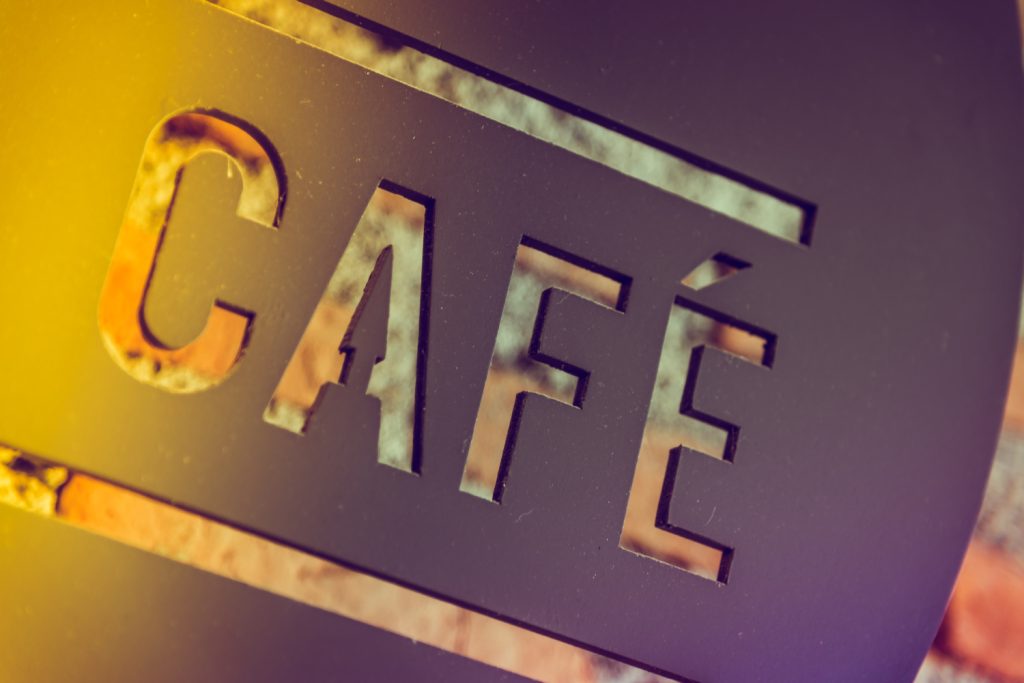 Whether you're heading to Brisbane on business or for pleasure, you're sure to have a great time in our city. Brisbane attracts tens of thousands of tourists every year and has plenty of attractions to keep everyone engaged. One destination that you'll no doubt visit in Brisbane is Fortitude Valley. It's home to a vibrant nightlife scene, countless shops and of course lots of great food and coffee!
If you're like me, then a holiday is all about the food – choosing where to dine and what to eat is half the fun. However, with only three meals a day and limited holiday time to try everything, it certainly helps to know which cafes and restaurants to hit when you get to town to avoid a missed opportunity.
Today, I'll share some of my favourite Brisbane cafes, which can be found in the Inner Cities of Fortitude Valley and Spring Hill.
1. LTD Espresso, Fortitude Valley
If you're a coffee fanatic, then you must visit LTD Espresso on your Brisbane holiday. This boutique coffee shop makes some of the finest coffee in Brisbane and it'll also educate you on your favourite beverage. Moreover, this coffee bar features eclectic styling and has some wonderfully friendly baristas. I always find myself heading to LTD Espresso with old friends and new to have chatty conversations.
LTD Espresso is rated 9.2 on BeanHunter, which just goes to show how much people love this café.
2. Reverends Fine Coffee, Fortitude Valley
Another amazing place to grab some incredibly good café is at Reverends Fine Coffee. Almost hidden from plain sight, this gem of a coffee shop features quirky interiors and a relaxed vibe. Along with fine coffee, you can also enjoy wonderful breakfasts and snacks at this café. I must warn you though – once you visit Reverends, you'll never want to leave!
BeanHunter rates Reverends Fine Coffee as 9.1, meaning that it is a hit with most people.
3. Sisco, Spring Hill
Located in a 19th century building, Sisco is a smart and fashionable coffee joint, which is my personal favourite in Spring Hill. This café features both indoor and outdoor seating surrounded by a cream coloured brick wall. While the coffee itself makes this café worth visiting, the brunch and snacks are also incredibly delicious. Make sure to drop by Sisco if you're around Spring Hill.
Sisco is rated as 8.3 on BeanHunter and it is certainly a neighbourhood favourite.
4. Union Street Café & Espresso Bar, Spring Hill
If you'd like to spend some time away from Brisbane's hustle and bustle, drop by Union Street Café & Espresso Bar. This quaint little café cum bar offers a welcoming and relaxing atmosphere where you can unwind and enjoy quite time. The café features unique artwork created by local artists and has plenty of seating areas indoors and outdoors. Oh and apart from the coffee, do try out the filo or roasted Turkish sandwich while you're there.
BeanHunter rates Union Street Café & Espresso Bar as 7.3.
5. Two Cups Espresso, Spring Hill
Two Cups Espresso is a café that has evolved into one of the local favourites. You'll get to enjoy delicious lattes, muffins, toasties, salads, burgers and many other snacks at this coffee shop. Customers often spill out of the café onto tables out on the footpath. Relaxed, cosy and charming, Two Cups Espresso is my café of choice when I want to read a newspaper quietly or meet old friends.
Two Cups Espresso is rated as 7.1 on BeanHunter.
Conclusion:
If you're a coffee junkie, you'll love Fortitude Valley for its wonderful cafes. 5 of my personal favourite Brisbane cafes include LTD Espresso, Reverends Fine Coffee, Sisco, Union Street Café & Espresso Bar and Two Cups Espresso. All these cafes lie within walking distance from our holiday apartments at the Hub Apartments.
For the best quality, yet affordable accommodation in Brisbane, consider Bridgewater Terraces. Get in touch with us and we'll be happy to make you a reservation.