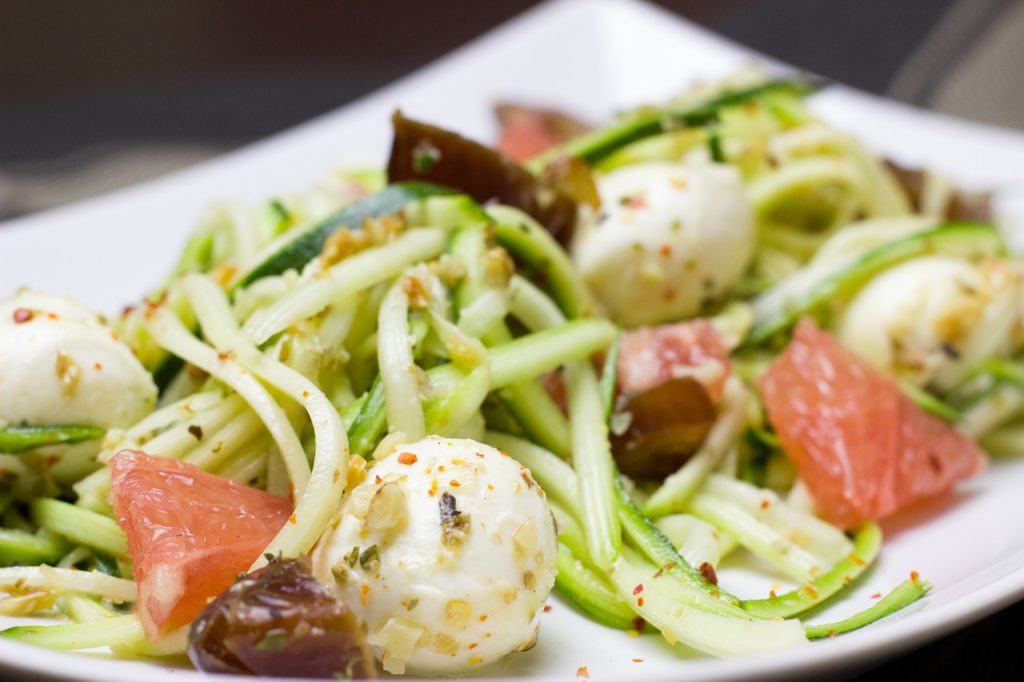 Brisbane has a wonderful selection of deliciously tasty cuisine from different parts of the world. But, it is also home to some amazing vegetarian restaurants. Whether you are vegetarian or you have friends and family who subscribe to the 'animals are friends, not food' philosophy, you can have a lovely experience when you dine out each time.
If you are in this picturesque city and you're searching for where to find the best vegetarian meals in Brisbane, I'm here to help. Each of the restaurants on this list was carefully selected to ensure that you have a really good time.
And, if you are staying at Bridgewater Terraces, finding vegetarian meals will not be a problem because most of the places listed below are within close proximity to our holiday apartments.
Gerard's Bistro, Fortitude Valley
If you are dining out and either you or someone in your party is a vegetarian, then you will absolutely love Gerard's Bistro in Fortitude Valley. Even though they serve non-vegetarian meals, they also have a wide selection of meals that are completely animal-free and absolutely delicious. I'm talking of meals like friend Cauliflower with tahini, braised lentils and rice with caramelised onions, and smoked almonds and pomegranate. Even if you are not a vegetarian, you will be tempted by what's on offer.
Gerard's Bistro is a short 6 minute drive from Bridgewater Terraces.
Botanica, Red Hill
Owned by Chef Alison Hutley, this restaurant caters to the hip and trendy vegetarian crew. On the menu are fresh salads creatively presented and delicious baked goods that will tempt any palate. Treat yourself to delicacies such as turmeric roasted cauliflower with chickpeas, coriander, pomegranate and garam masala yoghurt dressing, raw broccoli salad with garlic cashew cream. And for desert, any one of their gluten-free treats will satisfy your craving for something sweet.
Botanica is about a 10 minute drive from Bridgewater Terraces.
Loving Hut, Mt Gravatt
If you have any dietary restrictions or allergies, or maybe you planning to dine out with someone who does, then Loving Hut in Mt Gravatt is the perfect place to enjoy a delicious vegetarian meal that does not fall outside your do-not-eat list. What I really love about Loving Hut is that their meals are really satisfying. Unlike some other vegetarian or vegan restaurants, you don't leave here feeling hungry. You can choose almost any item on their menu such as the Loving Hut Laska, which is a spicy mix of vegetables, light tofu puffs, vegan protein completed by a spicy, creamy sauce, served on wheat noodles. All their meals are all plant-based and they don't serve meat, fish, eggs or milk.
Loving Hut may be 20 minutes from Bridgewater Terraces, but it will be well worth the drive.
Lost Boys, Fortitude Valley
Searching for an experience as well as a meal? Step into a magical world with Lost Boys (The Treehouse Cafe & Bar by night). Another Fortitude Valley restaurant, Lost Boys is based on the whimsical characters of Peter Pan. Lost Boys stands out with a menu that features food that is 100% vegetarian, natural and organic. Try their root veg pizza for a meal that will leave you completely wowed. Their vegan waffles are also quite an experience.
Just 6 minutes from Bridgewater Terraces, Lost Boys is highly recommended for a yummy vegetarian meal.
Vege Rama, Brisbane CBD
It would be impossible to have a list of vegetarian restaurants in Brisbane without including Vege Rama. With two outlets in the CBD, Vege Rama is well known for their creative menu of vegetarian and vegan meals. Their ingredients are fresh and locally sourced and with each meal, you are in for a delicious treat. Try out their meals such as the sweet potato gnocchi with king brown mushrooms, sugar-snap peas, cold-pressed olive oil and chive cream or the fire-roasted red peppers stuffed with hazelnut goat's curd, with warm caponata and cashew cream. There is a reason why Vege Rama is becoming such a popular vegetarian restaurant, which you'll discover once you taste their food.
Vege Rama at Queen Street is a 10 minute drive from our holiday apartments.
Mado, South Bank
Mado, which is located in South Bank is a Turkish restaurant. Not exactly a purely vegetarian restaurant, it has enough vegetarian fare on the menu that you can easily plan a night out for a large group, which might include vegetarians. For vegetarian meals on their menu, you can expect to be blown away by their spicy baked eggplant and spinach pride.
Mado is about a 15 minute drive from Bridgewater Terraces, or if you take the scenic route along the river it is a 35 minute walk.
Paw-Paw Café, Woolloongabba
Paw-Paw café in Woolloongabba is a great vegetarian restaurant in Brisbane that provides breakfast, lunch and dinner. Their menu is Asian inspired with lots of tasty, healthy and fresh goodies. You can enjoy some great tasting vegetarian spring rolls, pad Thai and several other meals that will appeal to any vegetarian.
Mado is a short 8 minute drive from Bridgewater Terraces, or a 35 minute walk.
Conclusion
If you are searching for vegetarian meals in Brisbane that are both yummy and satisfying, visit any of the following restaurants: Gerard's Bistro and Lost Boys in Fortitude Valley, Paw-Paw Café in Woolloongabba, VegeRama, Botanica and Loving Hut.
If you want affordable accommodation that is within close proximity to these restaurants, then you should check out our self-contained holiday apartments, ideally located in Kangaroo Point.