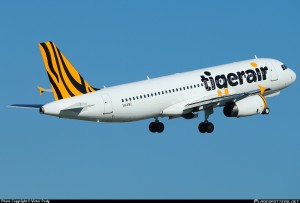 Brisbane is becoming more and more popular not just with international tourists but also with domestic visitors. Proof to that is TigerAir's decision to launch a new base in Brisbane. On March 11, 2014, the low-cost airline company marked the launched of its aircraft in the city along with the announcement that two new routes will be serviced.
Starting on April 15, the brand new Airbus A320 will call Brisbane its home, which will provide additional 800,000 seats across Australia annually. TigerAir now offers flights between Brisbane and Adelaide, which will provide six new return services per week. Because of this announcement, more and more people are expected to visit Brisbane in the coming months, so finding cheap hotels in Brisbane may be even harder!
Going to Brisbane and saving money
If you're thinking of going to Brisbane but concerned about your budget, you'll be happy to know that with TigerAir's help and with several cheap hotels in Brisbane, you can explore this amazing Queensland city even if you're on a shoe-string budget. The key here is getting your ticket way ahead of your planned travel date so you can get tickets for as low as $75 if you're coming from different parts of Australia. Also, consider signing up with TigerAir's newsletters where they provide travellers with heads up about their sales and promos.
Another way to save money when you're going to Brisbane is travelling with as many friends or family members as possible. Although this will not bring down the cost of your airfare, it will help you save money particularly if you're sharing accommodation and transportation fees. Say you find a cheap hotel in Brisbane for $100 per night; you'll automatically save $50 if you're sharing with at least one adult. Travel tours are also much cheaper if you're going with big group of people.
Finding a cheap hotel in Brisbane can also significantly keep your holiday expenses down. Although Brisbane is popular for its luxurious hotels and villas especially those that are located on CBD, there are affordable accommodation that you can take advantage of. All you need to do is to search the Internet, compare prices, and make wise decisions when presented with several options. If you're cash-strapped, start looking for cheap hotels or serviced apartments outside CBD that are not too far from all the action is and which offers great amenities and facilities that can help you save money such as laundry and fully equipped kitchen.
Bridgewater Terraces is perfect for those seeking a Cheap Hotel in Brisbane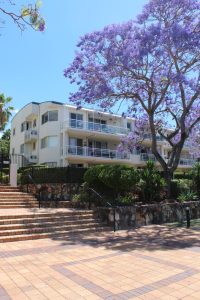 When trying to keep your travel expenses as low as possible but prefer not to sacrifice comfort and style, your best choice when it comes to cheap accommodation is Bridgewater Terraces located at Kangaroo Point. We are just 7-minute ferry ride away from CBD but we offer great location, relaxing surrounding, luxurious serviced apartments, and above-all, affordable rates. So next time you're looking for a cheap hotel in Brisbane, first consider the alternate options and Bridgewater Terraces should be the first apartment that comes to mind! For questions and bookings, please feel free to call us at +61 7 3435 5216. We'll be more than happy to make your Brisbane holiday something you won't soon forget.

Related Topics