If this is the first time you're heading to Brisbane, then you're in for a treat! Brisbane, a holiday destination that is visited by over 6 million domestic and international visitors every year, with 1.8 million of these being tourists, has a smorgasbord of things to see and do, so you'll never be stuck wondering what to do with yourself once you arrive. In fact, it's quite the opposite.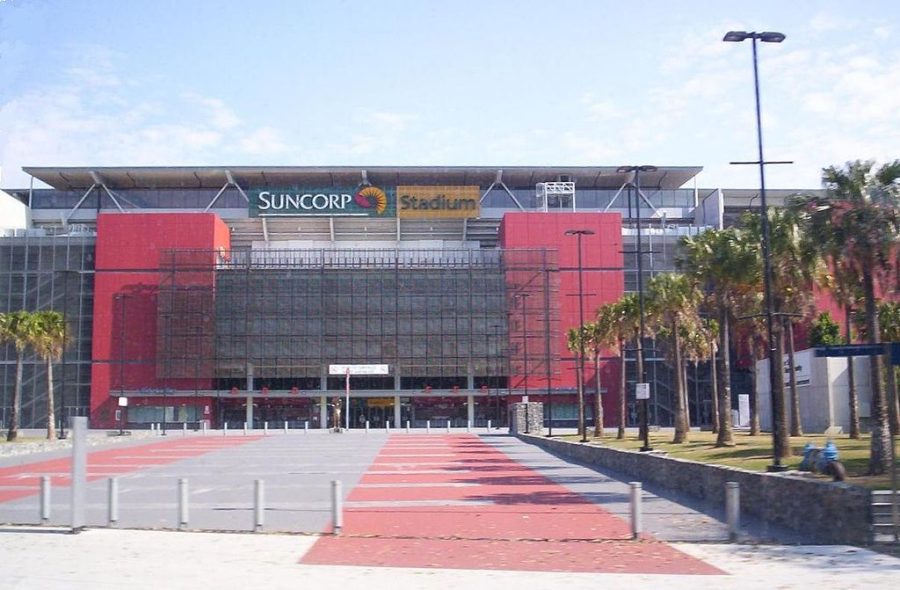 By now, I assume you have already booked accommodation in Brisbane CBD, so now, to help you decide on where to go and what to see on your stay, continue reading as I list 9 of the city's best landmarks, which of course, will all be easily accessible, regardless of where you have booked your accommodation in Brisbane CBD.
Brisbane City Hall
The Brisbane City Hall is the most famous landmark in Brisbane and is also the grandest and largest in Australia. Home to the Museum of Brisbane, the City Hall features a grand piano organ and a circular concert hall. Regular tours are conducted to this landmark.
This is a very central location, so regardless of where you have booked accommodation in Brisbane CBD, you should be able to access it with ease.
Story Bridge
An iconic bridge, the Story Bridge is a massive 1072 metres in length and stretches from the Fortitude Valley to Kangaroo Point. There are twilight, daylight and night tours conducted by tourist groups for adventure activities around this bridge.
While this landmark isn't exactly close to accommodation in Brisbane CBD, it is still within walking distance. If you've chosen to book accommodation at Bridgewater Terraces, then you're in luck. The Story Bridge is just 1km from your apartment.
Fortitude Valley
Fortitude Valley is the entertainment district of Brisbane and has many nightclubs, restaurants, bars and shopping malls in the area. A mix of residential buildings, churches, commercial buildings and hotels, Fortitude Valley lies just outside Brisbane's CBD and this is where you want to be if you're looking to have a good time in the city. You will easily be able to access this from your Brisbane CBD accommodation.
Kangaroo Point Cliffs
The Kangaroo Point Cliffs are popular for rock climbers and present gorgeous gardens at the base. Great for adventure activities, the base of the cliffs is also an excellent spot for picnics and BBQs.
Like the Story Bridge, Kangaroo Cliffs is a little outside the CBD. If you want to base you stay around this landmark, you it would be wise to change your accommodation booking in the CBD to Kangaroo Point. Bridgewater Terraces is located in Kangaroo Point and these cliffs lie in close vicinity to the area.
Treasury Casino
Formerly part of the Queensland Treasury Building, the Treasury Casino and Hotel is a very popular destination for tourists who are looking to have some fun in the city. Presenting expansive spaces, this casino is a must visit for first time holidaymakers in Brisbane.
This landmark again is very central and you are guaranteed to stumble upon it when wandering around the CBD.
The Gabba
The Gabba is a well-known sports stadium in Australia, which hosts cricket, rugby and baseball matches. The stadium is also used for athletics and frequently hosts concerts as well.
The Gabba will be approximately 3km from any accommodation in Brisbane CBD and will take around 40minutes to reach on foot.
Customs House
A landmark featuring a distinct copper dome, the Customs House was originally constructed for the government's use, but it now serves as a function building, which hosts art exhibitions and concerts on a regular basis. There is also a restaurant in the building.
Located in Queen Street, Customs House is easily accessible from all Brisbane CBD accommodation.
St. John's Cathedral
A medieval cathedral which attracts over 20,000 pilgrims annually from all over the world, St. John's Cathedral is a major pilgrimage centre which also hosts music and arts festivals.
St. John's Cathedral is centrally located; however it is closer to Fortitude Valley. Depending on where you have booked your accommodation in the CBD, you should be able to walk here in under 20 minutes.
Lang Park
Also called Suncorp Stadium, Lang Park is Australia's best rectangular stadium which hosts major football and rugby matches. The stadium was built in 1914 on a former cemetery.
Lang Park is located outside the CBD, however accommodation in Brisbane CBD is recommended if you wish to visit the stadium for a sporting event or concert.
While in Brisbane, make sure that you visit all these landmarks that I have mentioned above. All these attractions are located in or close to Brisbane's CBD, so you should have no trouble accessing them from your chosen accommodation. If you have not yet booked accommodation in Brisbane CBD, then you should consider booking your accommodation at Bridgwater Terraces. We offer affordable accommodation in Kangaroo Point, close the Story Bridge and Kangaroo Point Cliffs starting from just $180 per night.
Conclusion:
If you're visiting Brisbane for the first time, you definitely have a lot to look forward to. The city is famous for being a tourist hotspot, thanks to the large number of attractions it presents. While you can choose to book accommodation for your Brisbane visit in the CBD, you can also consider alternative accommodation just outside the CBD, such as with us at Bridgewater Terraces.
If you haven't yet booked your accommodation, then do check us out at Bridgewater Terraces. We offer quality accommodation at cheap prices and we're located just outside Brisbane CBD. Book your stay with us online or give us a call at +61 7 3435 5216 and we'll be glad to arrange accommodation in Brisbane for you.
Related Topics